Proposal photographer in the Netherlands
A (surprise) proposal photoshoot will ensure you immortalize your big moment forever.
To help you on your quest for an indelible moment, I will discretely and candidly capture the beauty of the moment and create unique photos that you both will cherish for a lifetime.
The professional photos from your wedding proposal session will also be perfect to share the news on social media and to illustrate stylishly your save-the-date cards or your wedding website.
If you prefer a more private proposal and you prefer to go on your knee outside a photoshoot, this photoshoot is also suitable to capture engagement photos and can be planned after the proposal.
If you would like to have a beautiful keepsake of your romantic proposal, contact me to discuss your plans!
A unique and romantic experience to surprise your partner and create an unforgettable memory of your proposal
Two scenarios to capture the YES moment
---
♡ Proposal during a "regular" couple photoshoot
Surprise your partner by booking a romantic loveshoot in Amsterdam and use the opportunity to propose during the photo session
We will carefully plan the photoshoot and the best moment to go on your knee beforehand. The advantage is that we have full control over the environment and you both can have a good reason to wake up early and beat the crowds for beautiful engagement photos.
---
♡ Paparazzi proposal in Amsterdam
This type of private undercover proposal involves more planning
You cannot tell anything about the photo session to your partner, you will need to come up with a story to allow you both to get ready and nicely dressed without raising suspicion. We will also need to agree on an exact spot, time, and a scenario so that I can be close by when you go down on your knee.
---
The 1st scenario is the most  recommended option, because Amsterdam is a very busy city, and we are using public spaces, people can walk in, a delivery truck can stop, or an unwanted shadow appear and ruin the moment.
In any case, I will be there to guide you through all the possible options and determine what suits you best, for a successful and unforgettable session!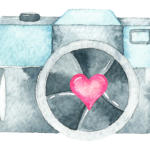 More than a photoshoot
The benefits of Melanie Lemahieu Photography
Take advantage of great benefits, profit from a flawless session and get captions with a vibrant twist

Flexible service
I quickly adapt to each and every dynamic situation and create creative angles. The result? A tailored dedicated service, an enjoyable customer experience, and unique pictures.

Out of the box
I think with you, before, during and after the session. Whatever your ideas are, I translate them into stunning pictures to exceed your expectations.

Knowledge & expertise
Benefit from my photography skills and experience. I work with professional hardware and software to provide you with the best quality pictures.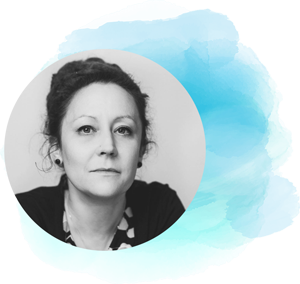 Our happy customers have their say
My (secret) proposal portfolio