Having modern and professional business portrait on your website or your online social media profile as LinkedIn is one of the best ways to get noticed and find the success you're looking for. Investing in corporate headshots will help you to strengthen your brand and online presence, impress your clients and grow your business.
But I know, like many people when it comes to standing in front of the camera, and I am part of this group, the first thoughts that probably come to your mind are: "I look awful on pictures", "I don't like having my photograph taken", "I find it awkward"
But take a deep breath and relax, here are a few tips to help you get the most of your professional portrait.
1- Your clothes
What you are going to wear is important, it needs to reflect your personality. For the best result, it is recommended to avoid busy patterns or thin stripes. Also, avoid clothing with large logos or text as is also distracting.
Bear in mind that for close-up headshots, inscription or logo may be cut off appearing only partially leading to a strange render.
If you have to make a choice, also prefer plain clothes with colors that enlighten your skin tone, go with soft color tones and avoid either all white or very flashy colors as they tend to not turn nice on photos.
Also take the background into consideration and adapt the color tones of your outfit accordingly. Will it be a plain white wall? then avoid a white shirt so that you will blend in, will it be outside with green trees in the background? Accessories (a tie, earrings, a necklace, a scarf, etc.) with a touch of green can then give a harmonious render!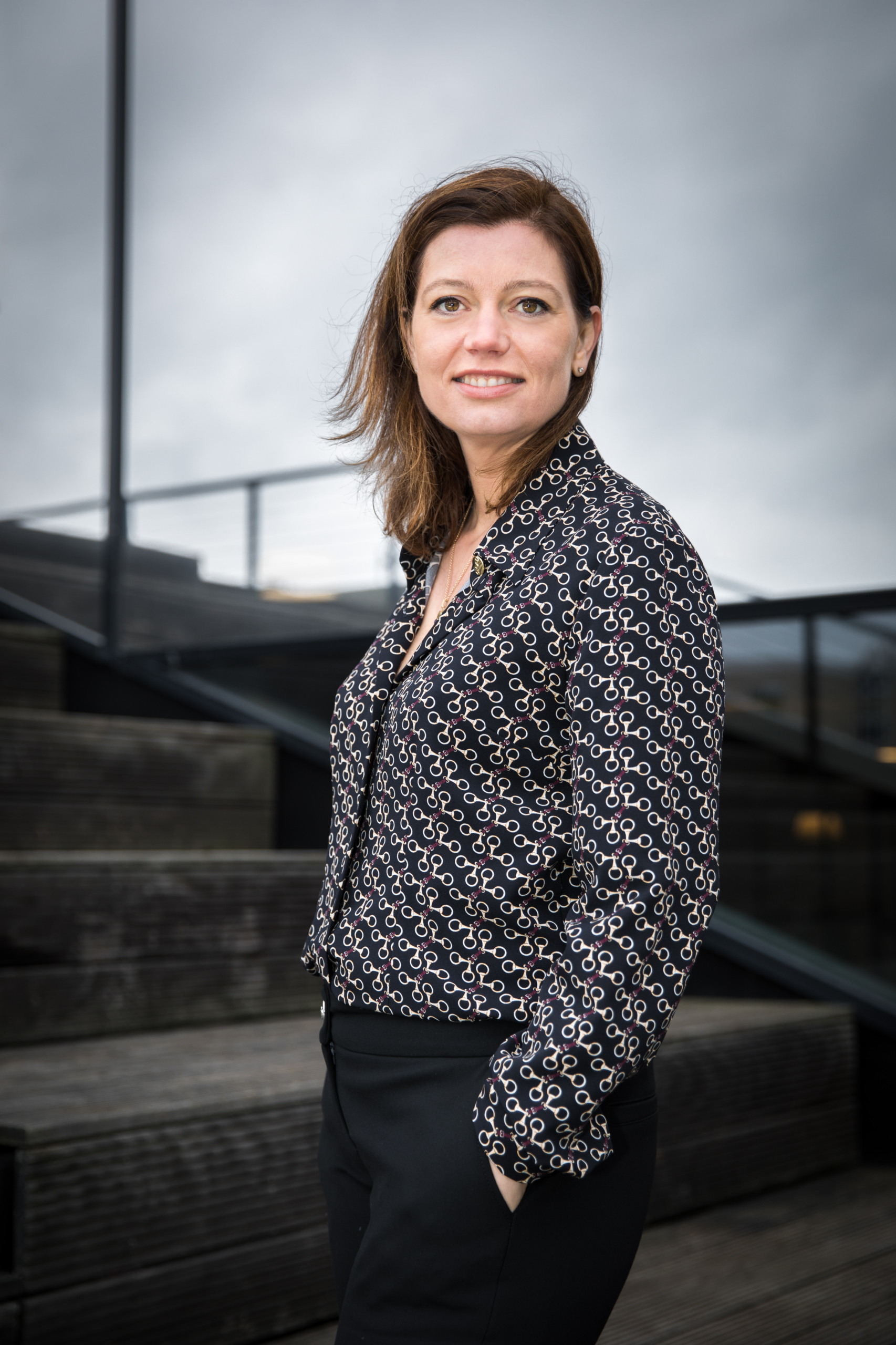 2- Your hair
Professional headshots are often taken on location in the middle of your busy day, maybe rushing over to the photographer through the wind from outside. It is less concerning with people with shorter hair, but longer hair can look messy.
And the first thing that can be noticed on a portrait is a bad hair day!
Make sure it is well brushed and neat around the edges, photoshopping away all the little hair that goes in all directions is a very long and difficult job that most of the time is not included in the photographer fee.
A quick trip to the bathroom for one last check is recommended and you can also bring a brush with you to the shoot.
For people with long hair, the hair also has to be "posed" the hair. Do you prefer your hair up or loose behind your shoulder?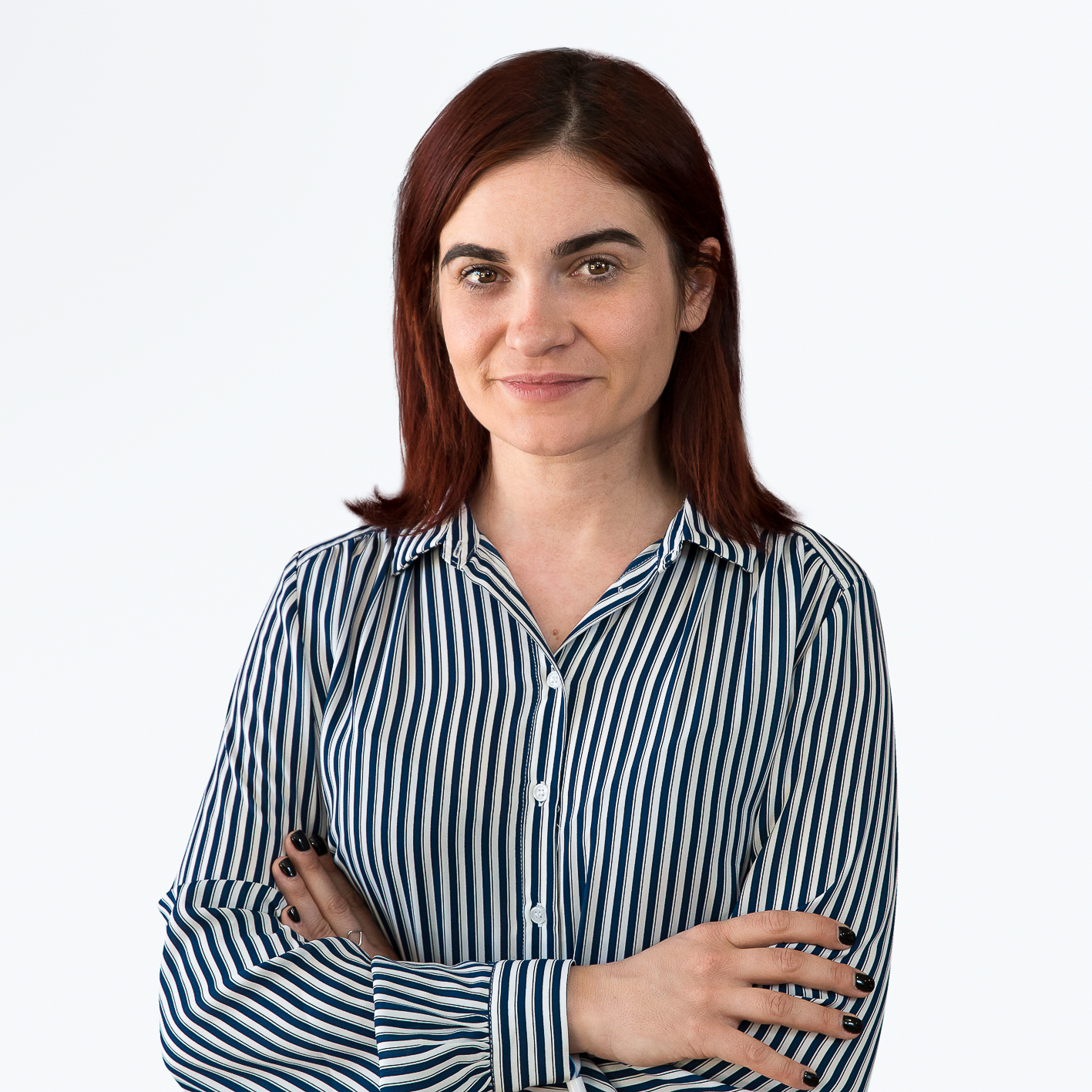 3- Shiny skin
The photographer who comes to your workplace will most likely set up a studio with flashes to ensure to obtain constant lighting and result and flattering images. However, artificial lighting, like direct sun, can produce a shiny effect on the skin, on the front head, or on the chin for example. This is something you don't want.
Particularly when it is a nice warm summer day. For the ladies, a bit of concealer is recommended, but men can also use some for their business portrait session like a presenter on a TV set or a comedian would use. Otherwise, as you may be going to the bathroom to check your hair, while you're there, you can also take the opportunity to freshen up.
4- Make-up
For a professional result, the use of too much make-up is not recommended. A natural look always appears better. Your corporate headshot has to reflect your personality. If you normally do not wear make-up at all, I would suggest keeping it that way, except for a bit of natural concealer to avoid the skin to shine.
And the same thing applies if every day you are wearing make-up, for example, a strong lipstick, it is also fine. In the end, the result we want to obtain is a faithful professional representation of yourself.
5- Glasses
The same applies here, if you are wearing glasses on a regular basis and they are part of you, people are used to seeing you with them, then wear them.
If you are using your glasses randomly, for example, to read or work on the computer, decide before the shoot whether you prefer to wear them or not. If you choose not to wear your glasses, then take away enough time before the shoot so you do not have marks on the side of your nose.
If you are going to wear your glasses, here are a couple of tips that lead to way better results.
Make sure they are spotless, clean your glasses carefully before your portrait is taken, dirty lenses do not look flattering on photos. Particularly as dirt or fingerprints can be enhanced by the artificial light of the flashes.
Another tip is to position your glasses properly on your nose, you do not want them to be right in front of your eyes. Eyes are very important if not the most important part of a business portrait. Make sure your glasses did not slip down your nose, push them back as much as possible.
6- Pose
The last thing you want is to get a portrait that you like those standard passport photos. Here you can smile, you can take the pose, no need to look straight on to the lens.
To feel more relaxed and dynamic, a good posture to adopt is one leg in the front and one leg in the back. When resting on your back leg, you are placing your body weight on your back leg. Then turn your shoulder a bit to give some dynamism to the image.
Also make sure you lift your shoulder a bit, either by placing your hands on your hips, pocket or crossing your arm on your chest. In that way, your hands are also occupied, and it will prevent you from feeling uncomfortable and awkward not knowing what to do with your hands.
Last but not least: bring your chin (or your ears) forward. When we are standing in a normal relaxed position, no matter how skinny we are, we always have a bit of flab under our chin, this posture will prevent this.
7- Posture, smile and best side
First of all, the question of the "best side". Some people already know how they look at pictures, how they like to look at the camera and what side of their face they prefer.
But some people do not know.  A useful thing to do before your session is to take a few pictures positioning your face in different ways, looking both to the left and to the right, and see what you prefer. You can also ask family and friends what they think!
And on the day of the session, ask your photographer, let her or him know that you are not sure so he or she can take a couple of test photos and check together with you what suits you the best.
Likewise, for the smile, some people prefer lips shut, some lips open and some people do not know. Same as for the best side, test photos before the session and at the start of the session with your photographer is a good way to determine what the best looks.
But either with full teeth or your lips closed, smiling is important, not as much with your mouth than with your eyes.
As a photographer, I prefer not to force a smile that would look fake.
I do not ask people to smile and if it does not come naturally, I always ask the person to think of a pleasant and funny moment or a hilarious joke told by your most funny friend that makes her or him laugh. So if you have difficulty smiling in front of the camera, apply that trick, it will look much more natural and spontaneous.
In any case, if there is a feature or a part of your face you do not like, you do not like to smile showing your teeth, let your photographer know. Your photographer is here to listen and to help you have an enjoyable time and a nice portrait, and there is nothing to be embarrassed about!
8- Be creative with your business portrait!
Depending on the type of photo and style you would like to achieve, if you are looking for a bit less formal portraits, you do not necessarily have to be photographed in front of a plain white background and to take a formal pose.
You can also use your professional surrounding as a background or be photographed whilst you are performing your job.
It is a great way to highlight your brand and field of activity and stand out!
If you need any help or advice to organize your business portrait session, do not hesitate to reach out to me![/vc_column_text][/vc_column][/vc_row]