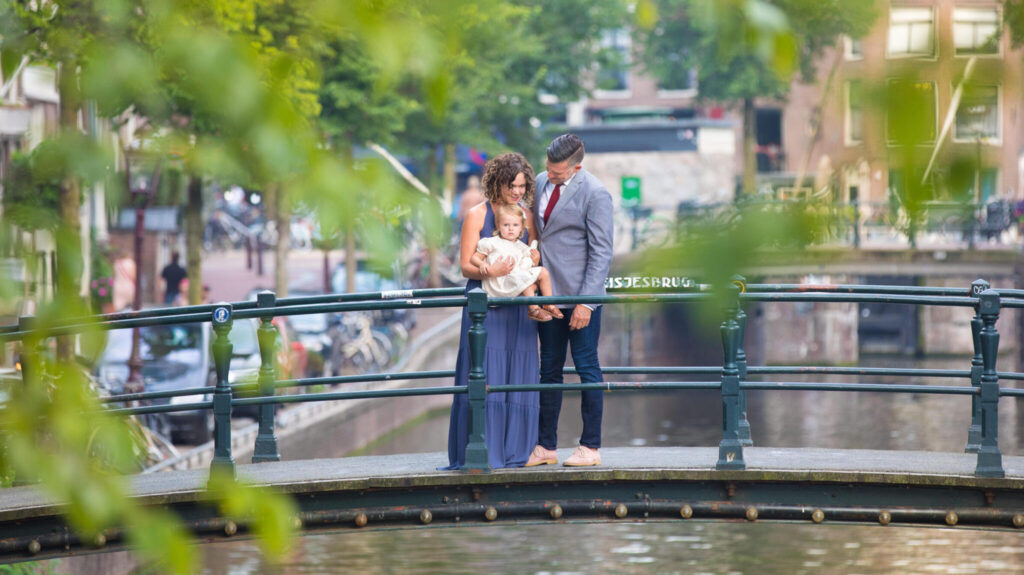 This guide will help you to prepare for your family portrait photoshoot, get the most out of your time together and capture outstanding photos in Amsterdam.
You will find tips on what to wear, how to select and coordinate colors and patterns, ways to add unique, meaningful touches to your images, some posing tips, as well as how to prepare yourselves and your kids!
One of the questions my clients most frequently ask me is "What should we wear?"
And it's no wonder! Your photos are an investment that you have most likely spent some time and money on, they will be passed down for generations to come. It is understandable that you want to look your best! I have compiled a few tips here that I am hoping will help you feel less overwhelmed when it comes time to pick out your wardrobe for your next photo session.
The most important is that you be yourself and feel comfortable!
Do you have a certain color that you really love to wear? Wear it!
Do you love dresses? Wear one!
Find something that makes you feel beautiful! If you are comfortable with what you are wearing, it will be visible in your photos.
Being comfortable and confident in what we're wearing can make a huge difference in how we feel and how relaxed we are in front of the camera.
For Mum:
Dresses are the most flattering and photograph beautifully. Dresses with movement add an extra touch of grace and elegance to your photos!
For Dad:
Chinos and button-up shirts or Henley's/polo shirts look sharp, masculine, and tailored in photos. Keep in mind that fitted slacks, as opposed to cargo styles, photograph best.
For the Kids:
Same as mom and dad! Don't forget to accessorize! Little touches like hair accessories, bow ties, and suspenders can add the perfect stylistic touch to your photos.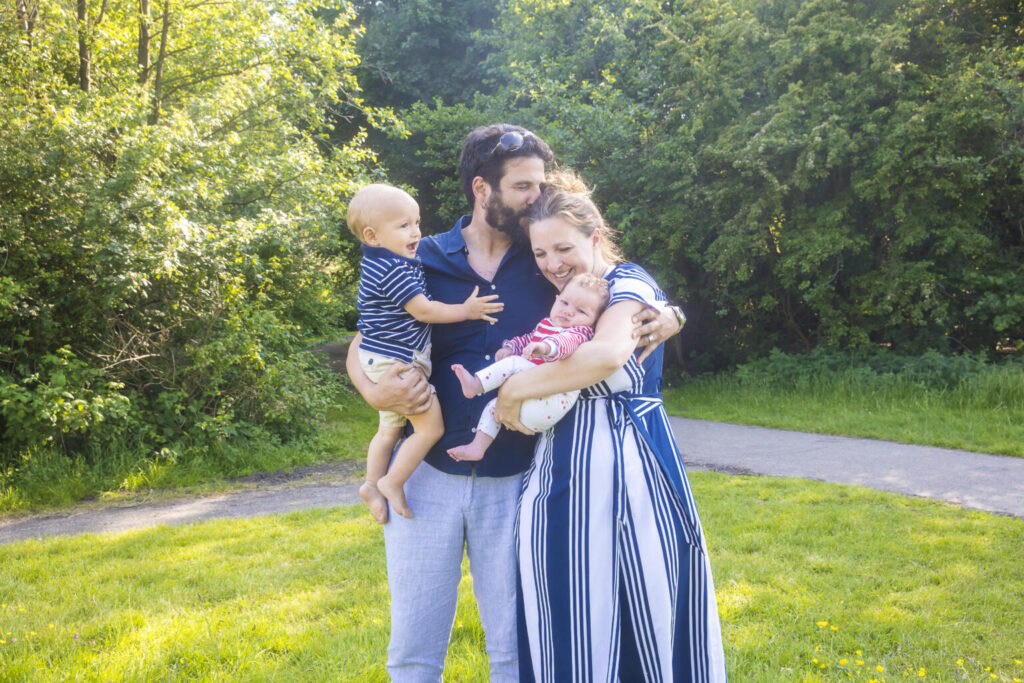 Coordinating vs. Matching
There is an old fashioned idea floating around that everyone in the picture needs to have on matching clothing. This is not true! Coordinating is far better than matching.
Choose colors that look nice together, but don't fall into the trap that you all need to be wearing the exact same sweater. Your photos will be far more interesting with some variation!
Determine a color scheme; by choosing tones that complement each other, the images will indeed have a more harmonious and natural look.
To do so you can select two main colors and then add softer tones to accentuate and complete your color palette. Each family member can then choose cloth items that include these color tones.
Also avoid too vivid/flashy colors as well as entirely white clothes items, as they often do not give a nice render.
To reach a cohesive look, it is recommended to have at least three colors in your palette. Adding in a couple of patterns looks nice too, for example, add in a solid shirt for one person, maybe some stripes, or a flower pattern for another which is repeated on a piece of accessory for the third person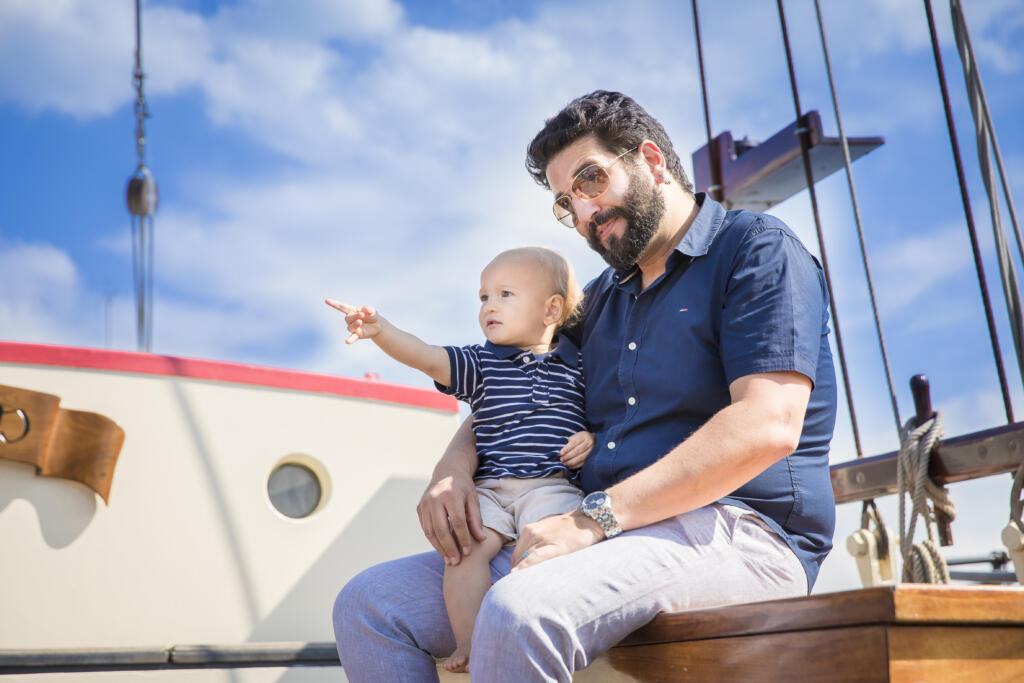 Take the session location into consideration
Another helpful point to consider when choosing your outfits is the location of your photoshoot.
Will it be in a park with a lot of shades of green, in the old city center of Amsterdam with a lot of brown and orange tones, in an urban modern neighborhood with a lot of vibrant graffiti, on the beach where there are plenty of neutral tones?
Pick a color scheme that will complement the background and not be discordant with the surrounding colors, but be careful not to fade in.
But most importantly, already have some fun styling your outfit and let your personality shine!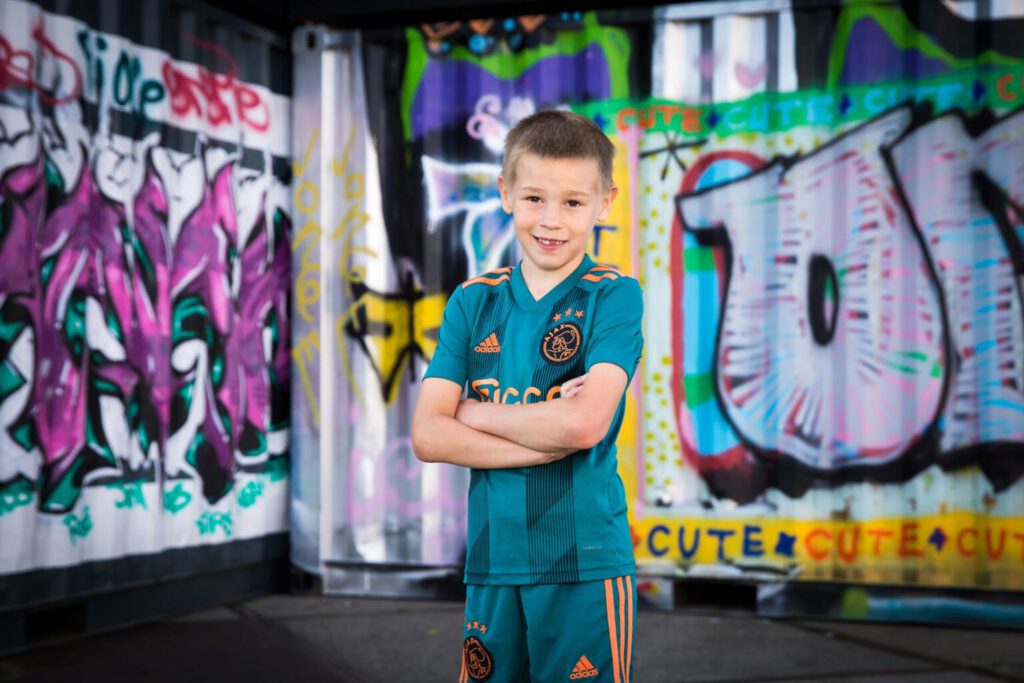 Pick out accessories to finish off your look add style and texture to your pictures
Adding accessories to your individual outfits, will bring variety to your shots but also strengthen the united and harmonious aspect of the images. This can really make your photos "YOU" and looks fantastic in photos! Consider accessories such as a scarf, a vest, a belt, a jacket, a hat, suspenders, a  headband, etc.
Accessories are the perfect way to give a finishing touch to your look, and they can really set your photos apart. For example, if a person is wearing a blue and white tartan shirt, adding a scarf with the same pattern to another family member's outfit will create a more cohesive feeling!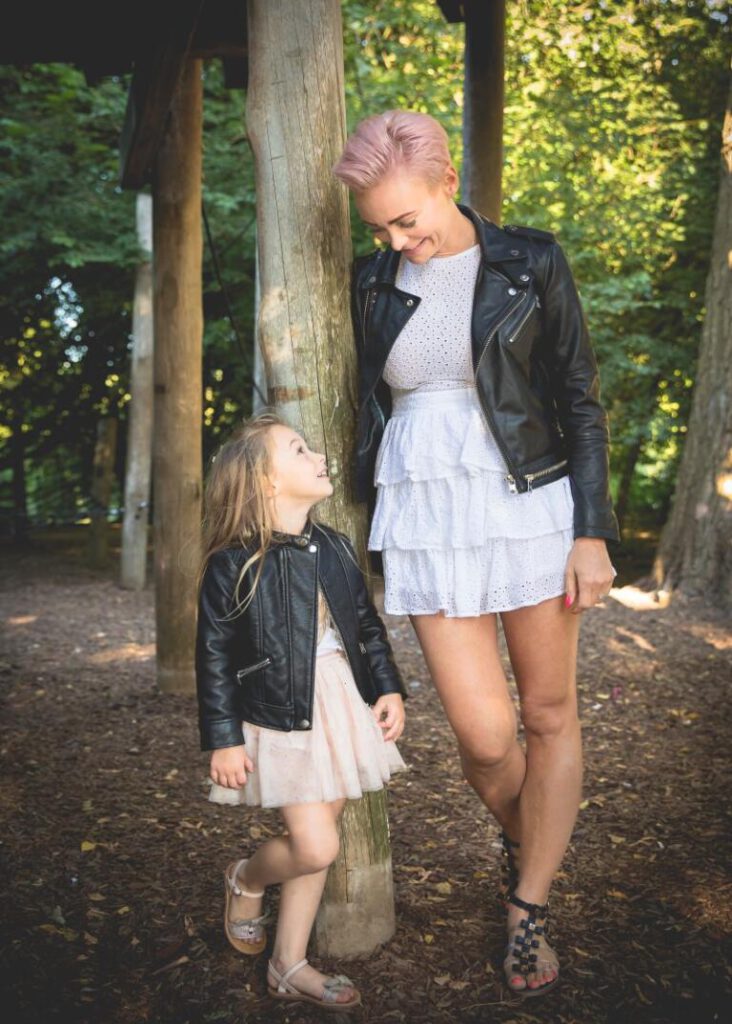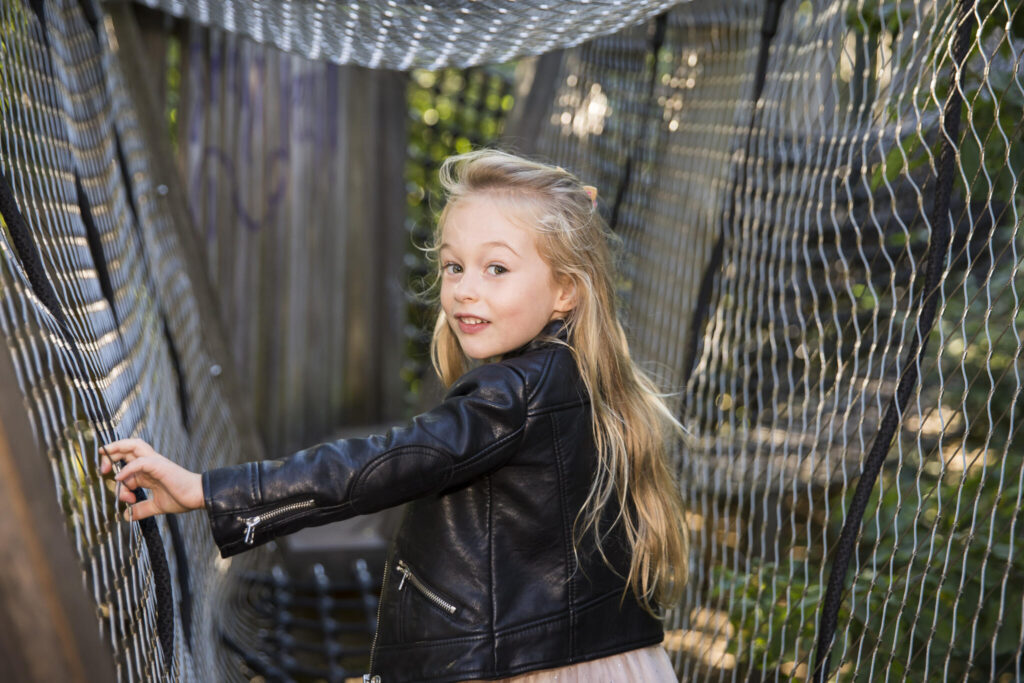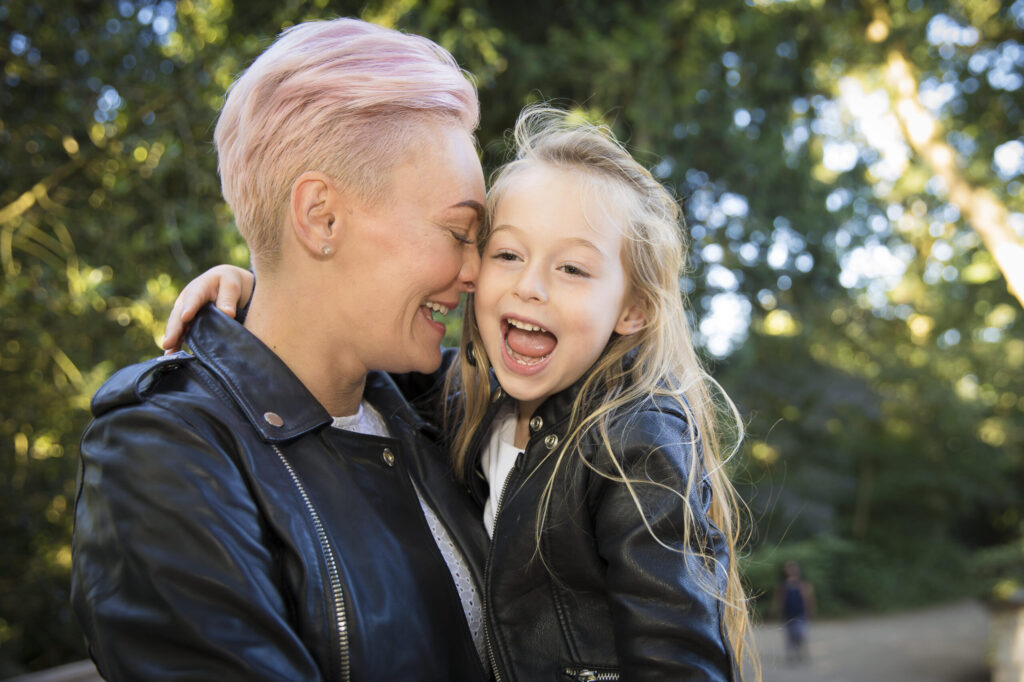 . How to prepare yourself and your children
For the Kids
– Make sure they are rested
– Make sure they are fed
– Tell them what we will be doing, and make it sound exciting!
– Make this exciting for them – consider a reward/something fun afterward
– Let them be little! Just give them the grace to be little, and know I will capture their personalities no matter what.
For the Parents
– Make sure to be rested and fed – Haha! But really…rested and fed applies to the grownups too!
– Make enough time to prepare on the day of your session, so you don't feel rushed and anxious.
– Let go of your need for perfection. This is the biggest anxiety for most parents. It's ok if your kids aren't "perfect" during the session, there will be plenty of room to have fun together and be yourselves
– Don't worry about your kids not giving their "real smiles." Most of the time, being told "not that smile, your REAL smile!" only makes it more difficult and adds pressure on the kids. Your photographer will work hard to get them laughing and make sure to capture them at their best!
. What to bring
Bring comfy shoes for walking between spots
Snacks for the kids that won't stain
Makeup for touchups
Extra diapers, wipes, etc.
Bring along something extra and meaningful – your child's favorite special toy that you may want to photograph, flowers to hold, favorite quilt, antique chair, etc.
. Posing ideas
1- Walking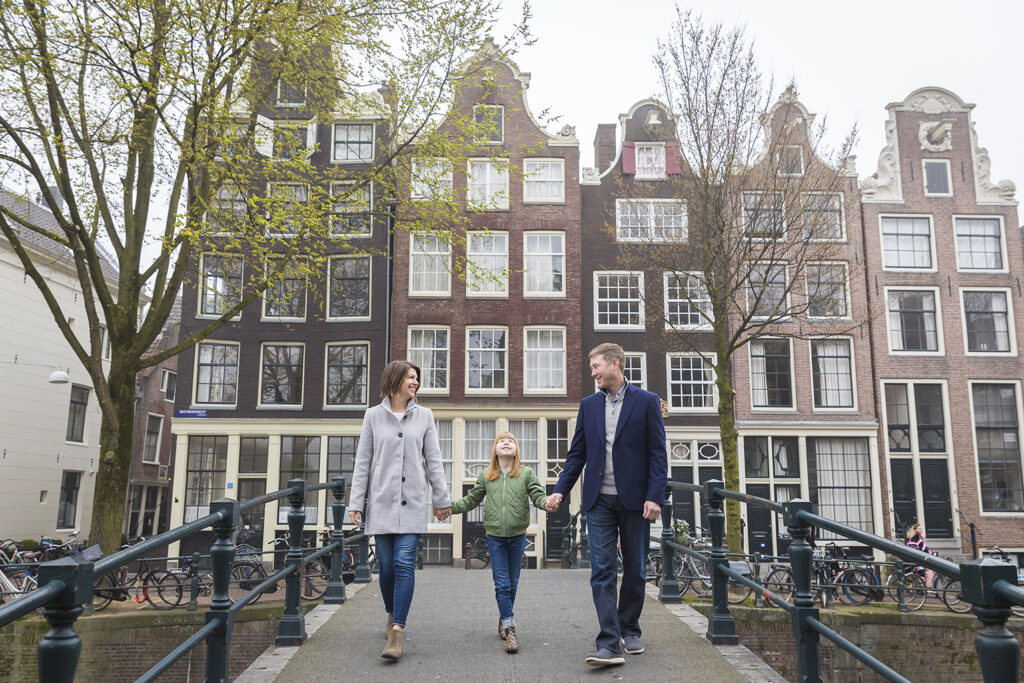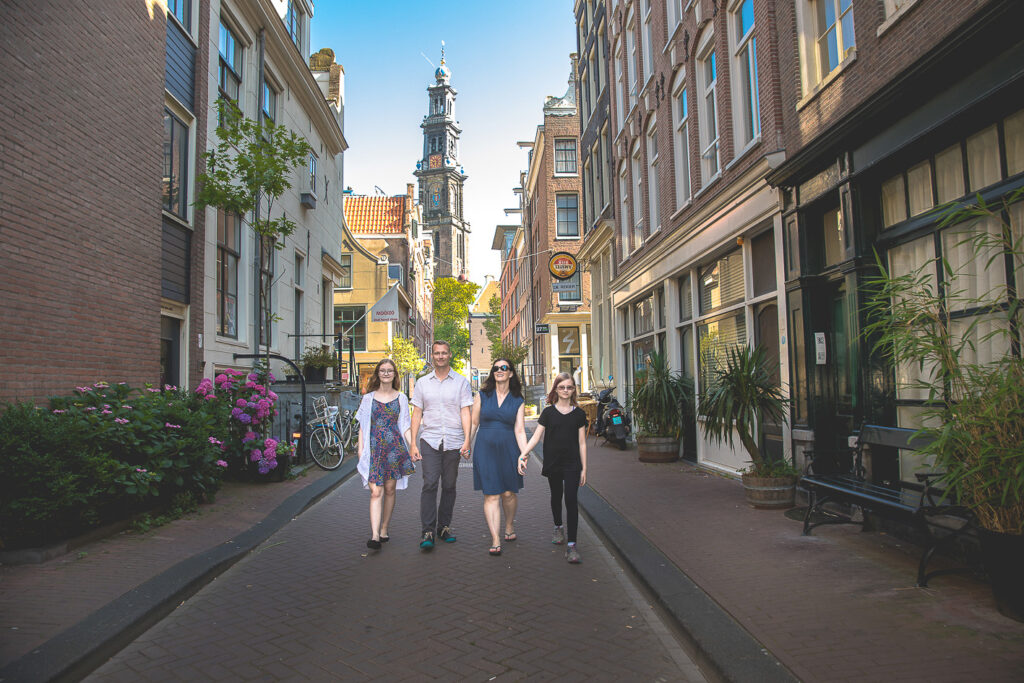 2- Standing/ Snuggle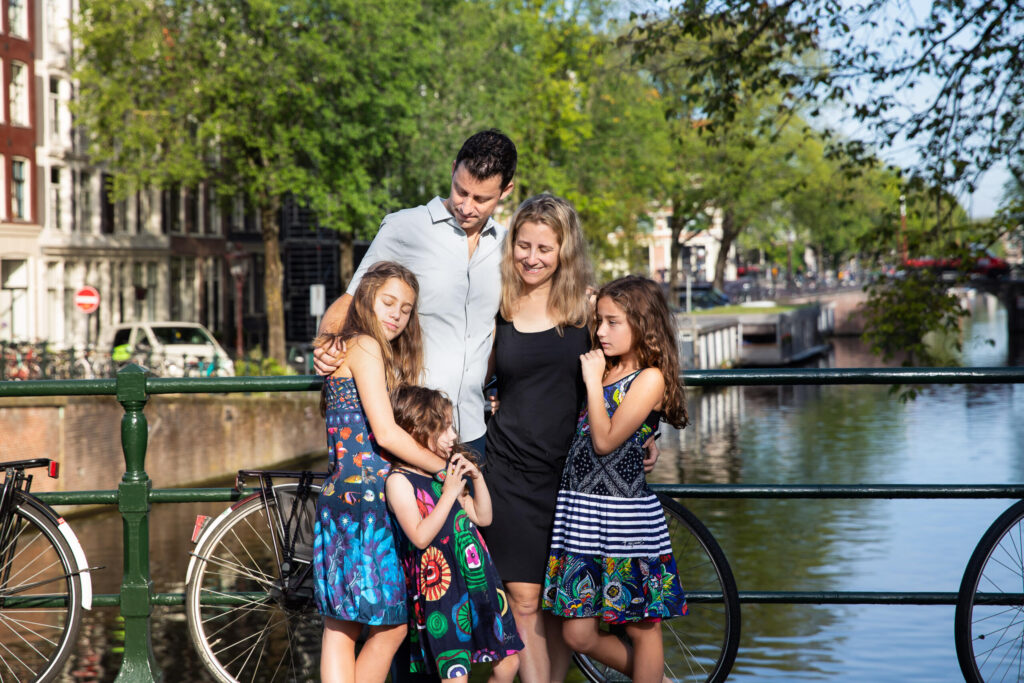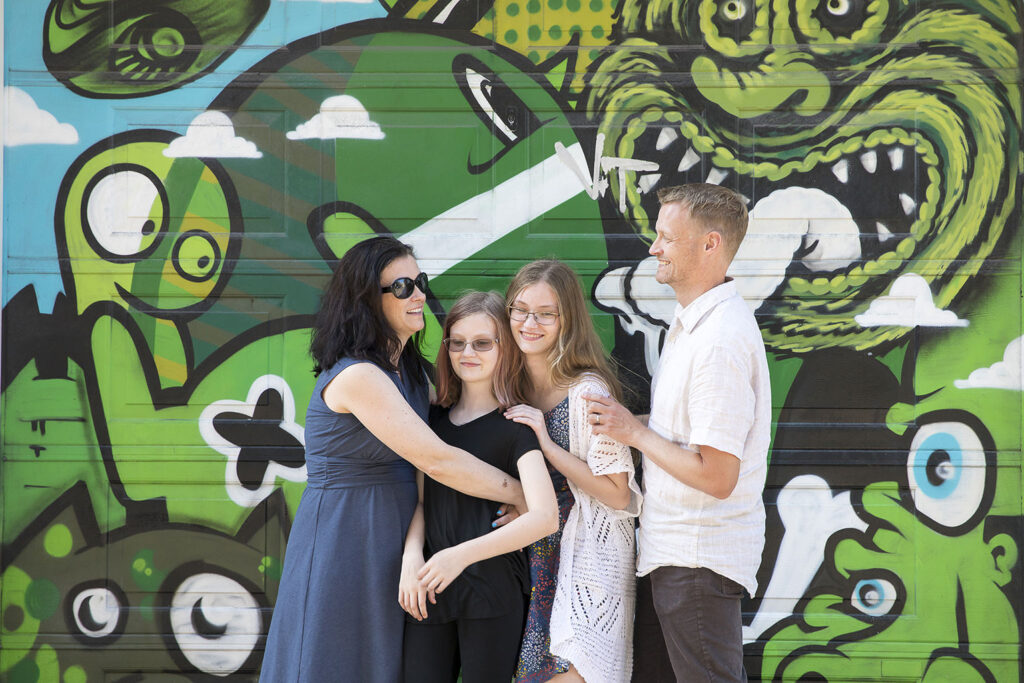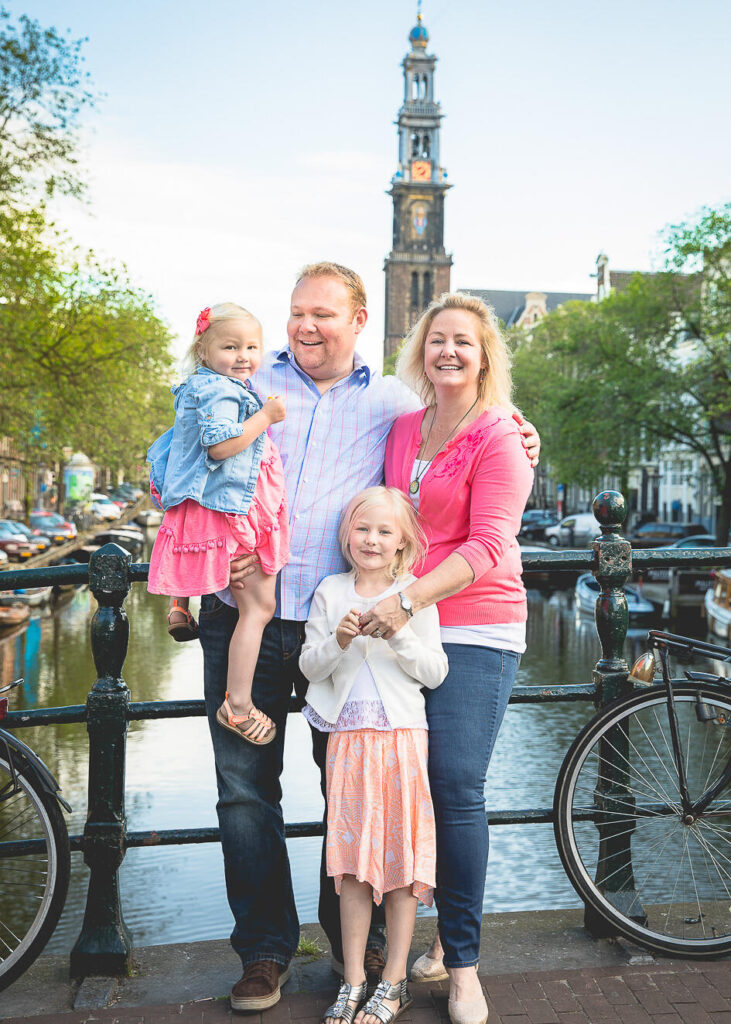 3- Carrying your child in your arms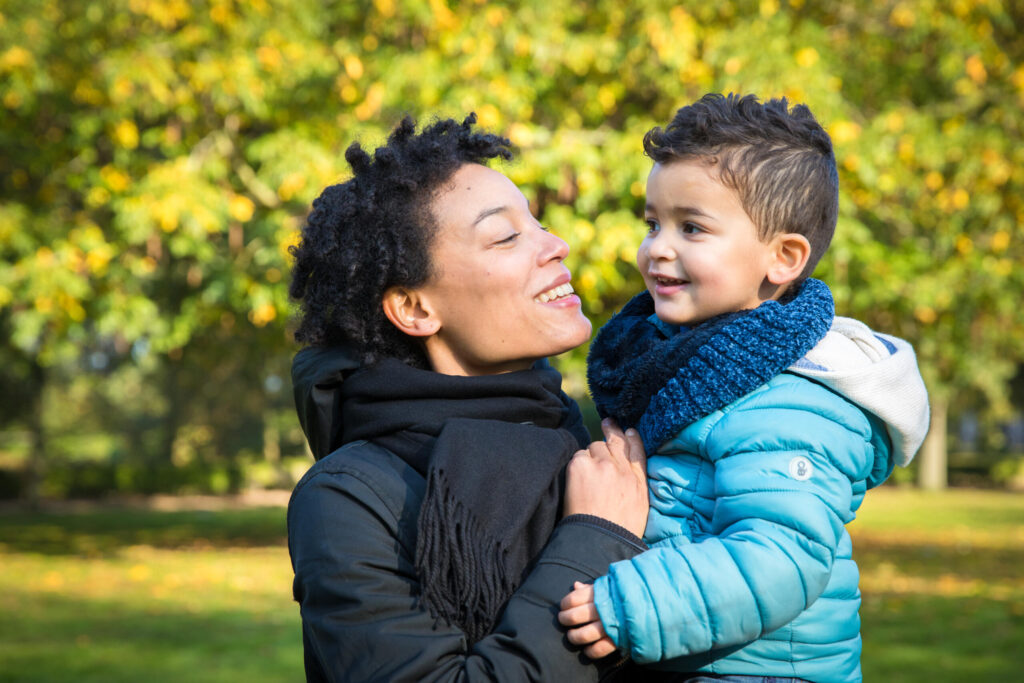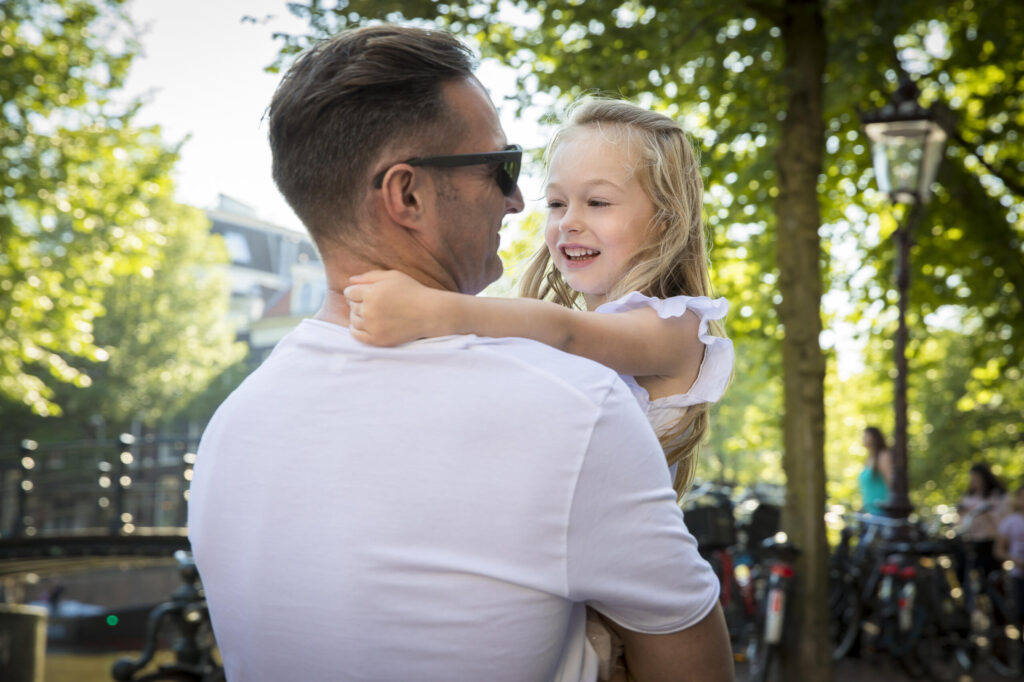 4- Crouching parents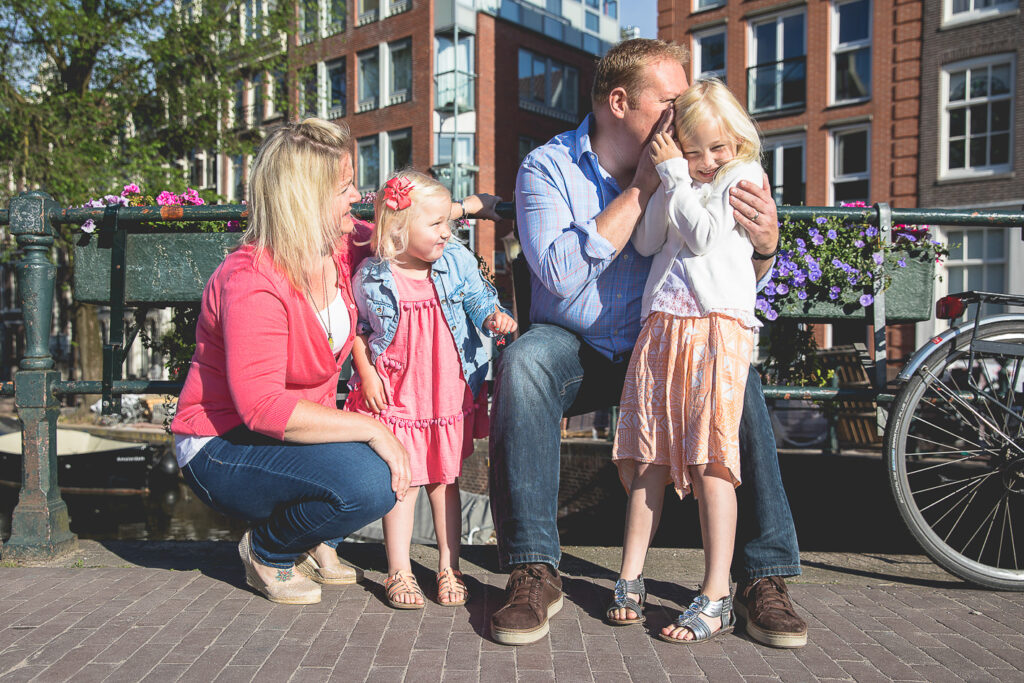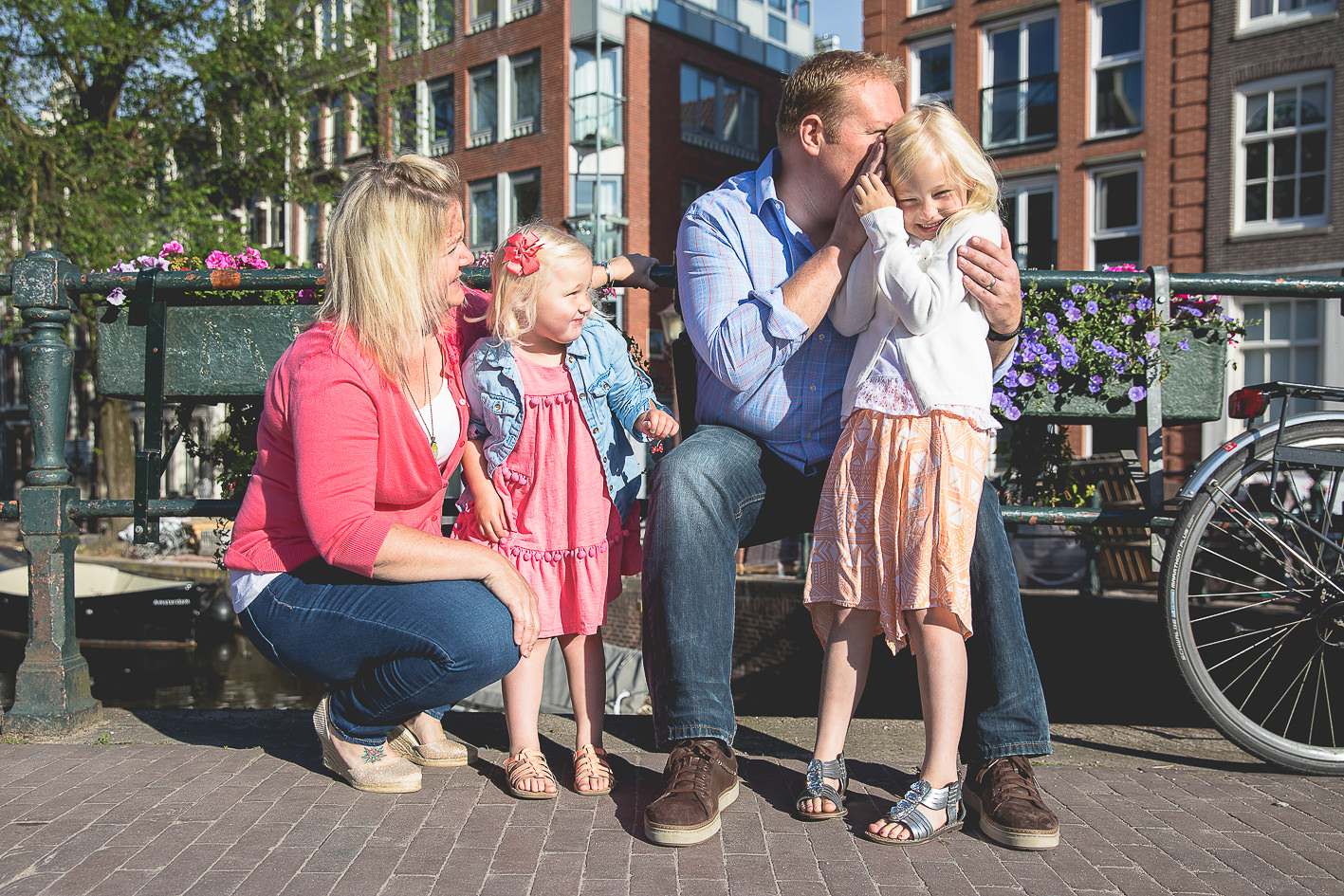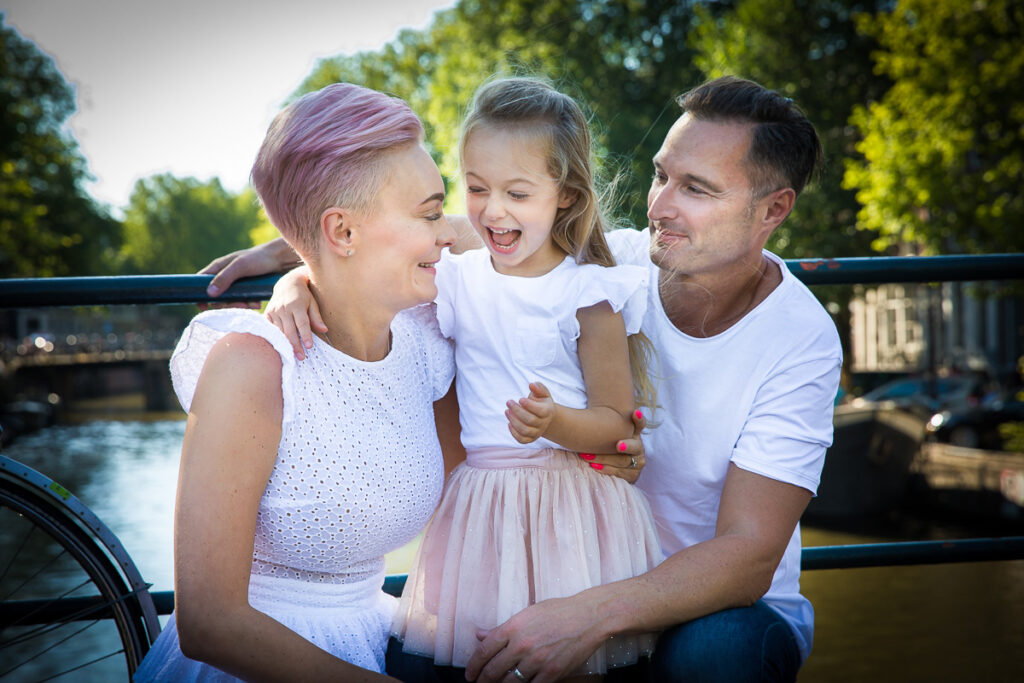 5- Sitting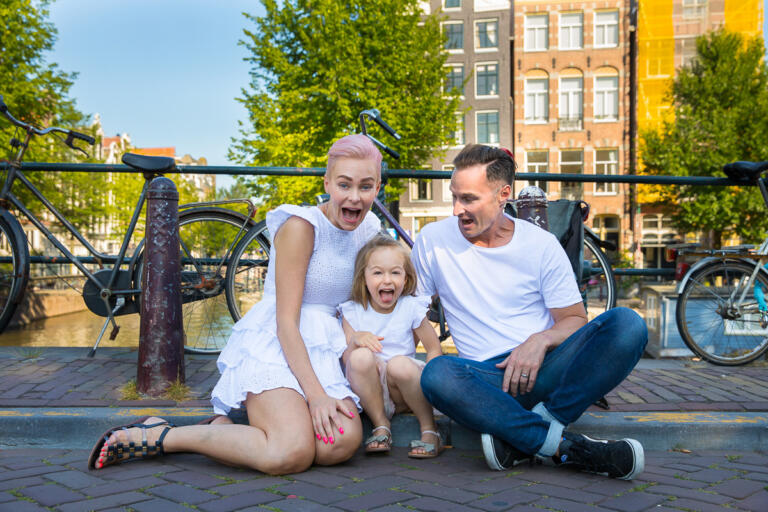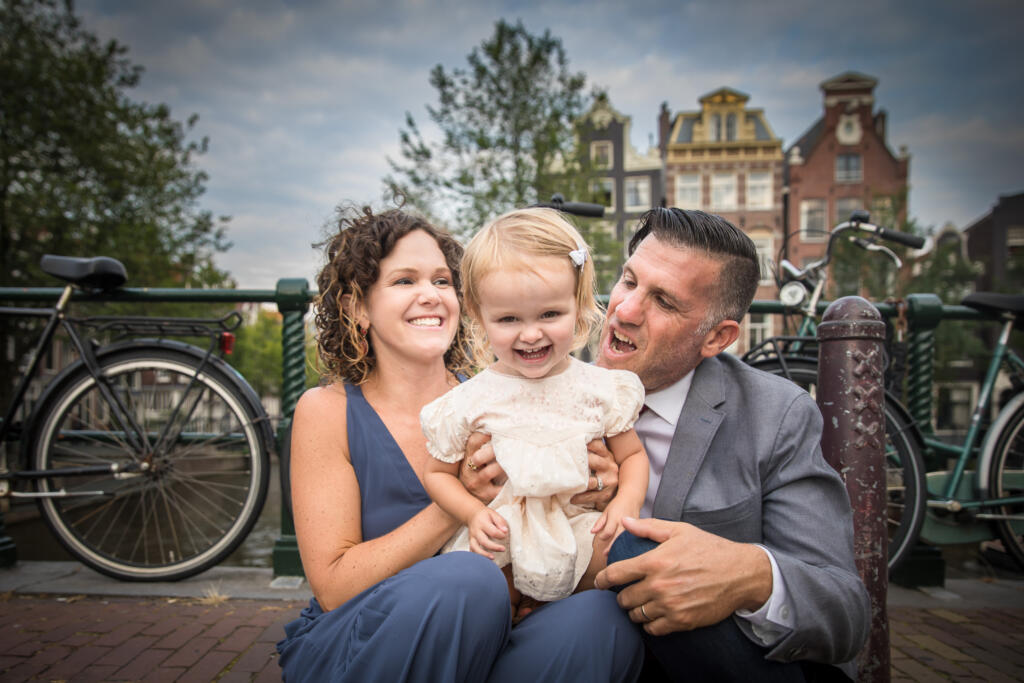 6- Playing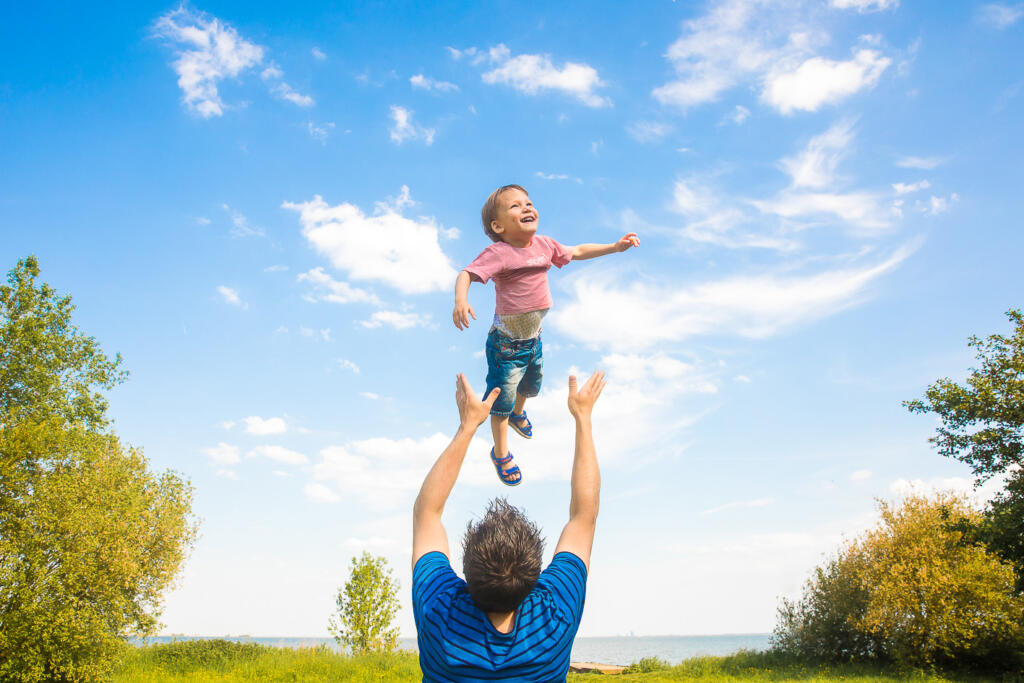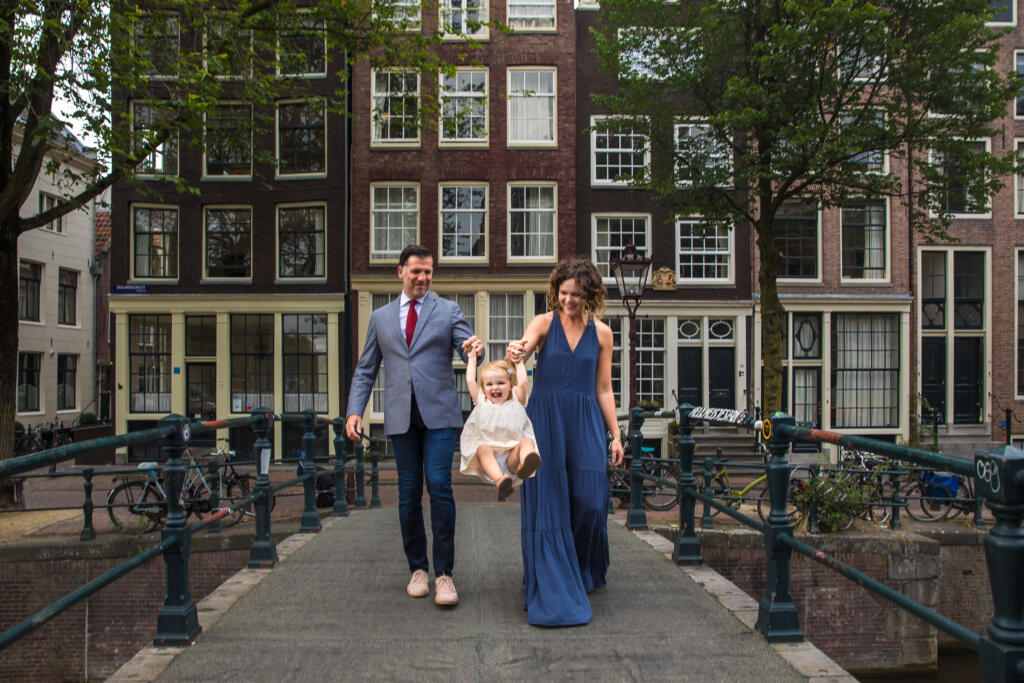 7- Running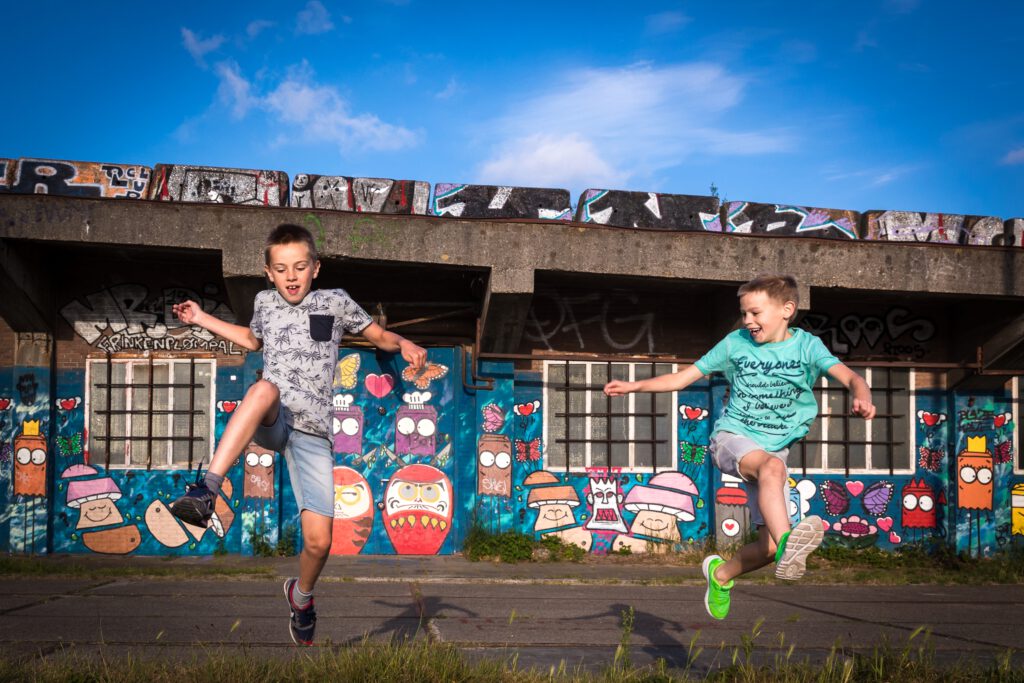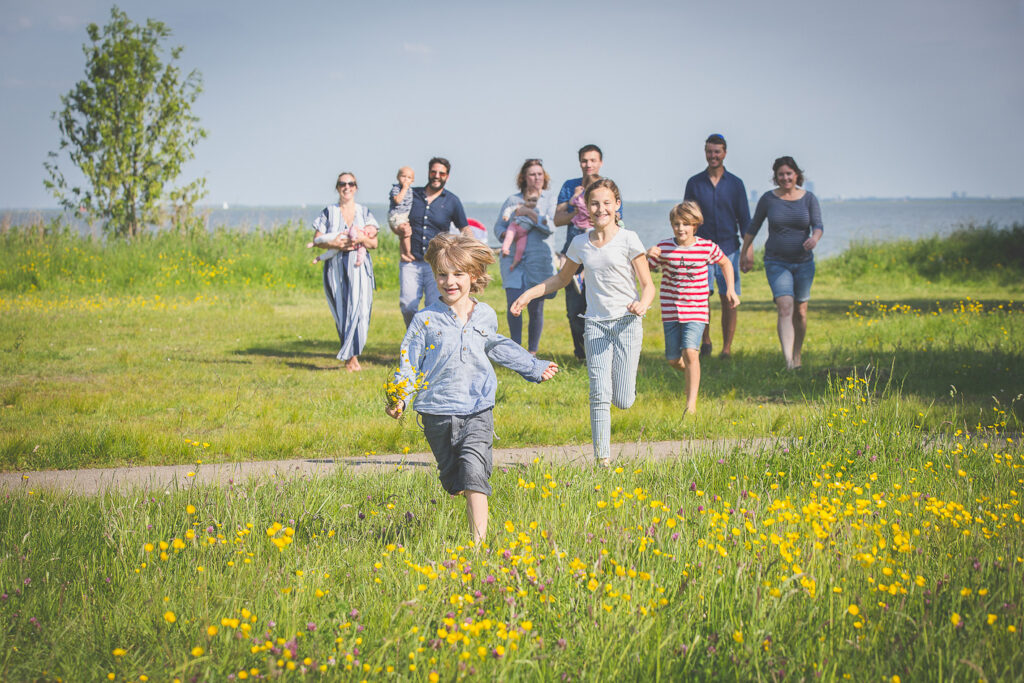 8- Hugging & Kissing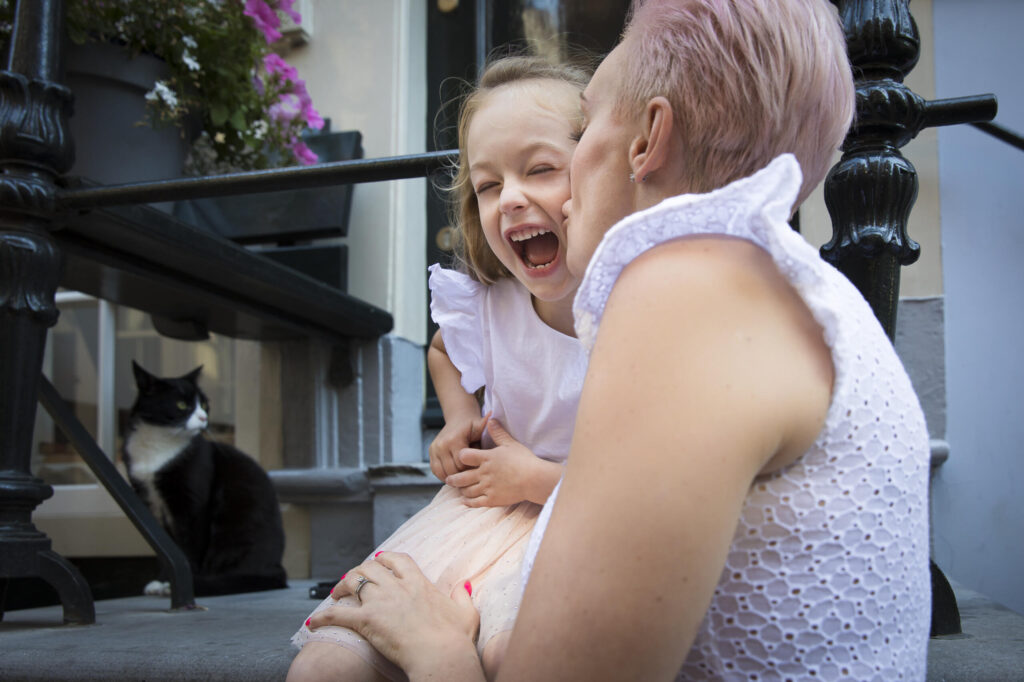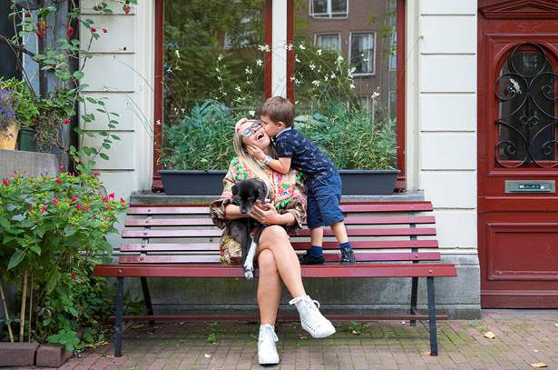 9- With child standing in front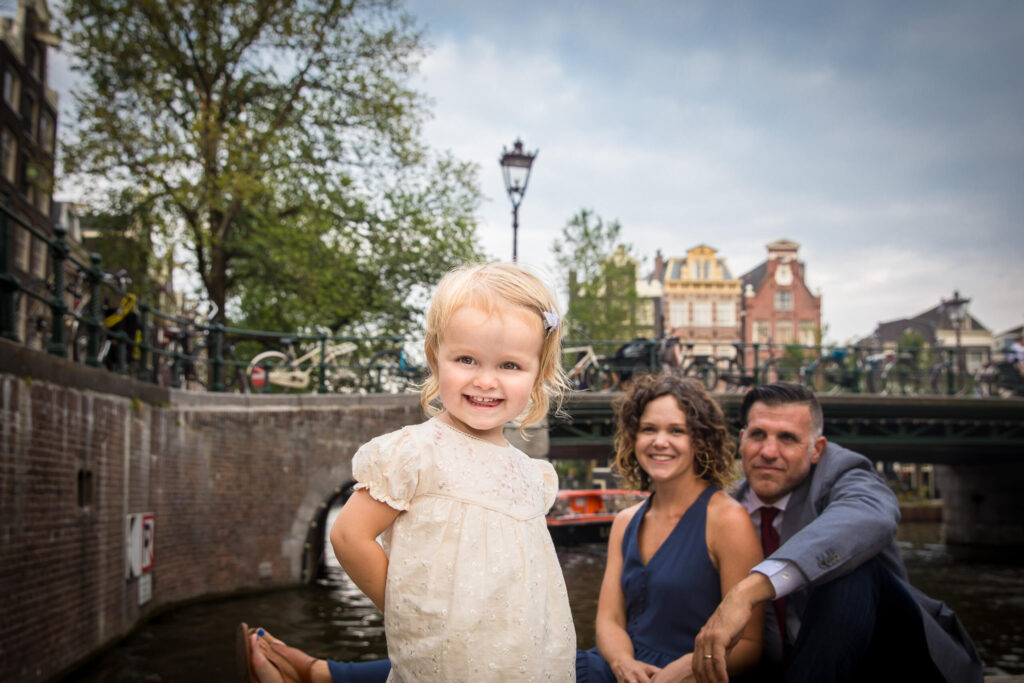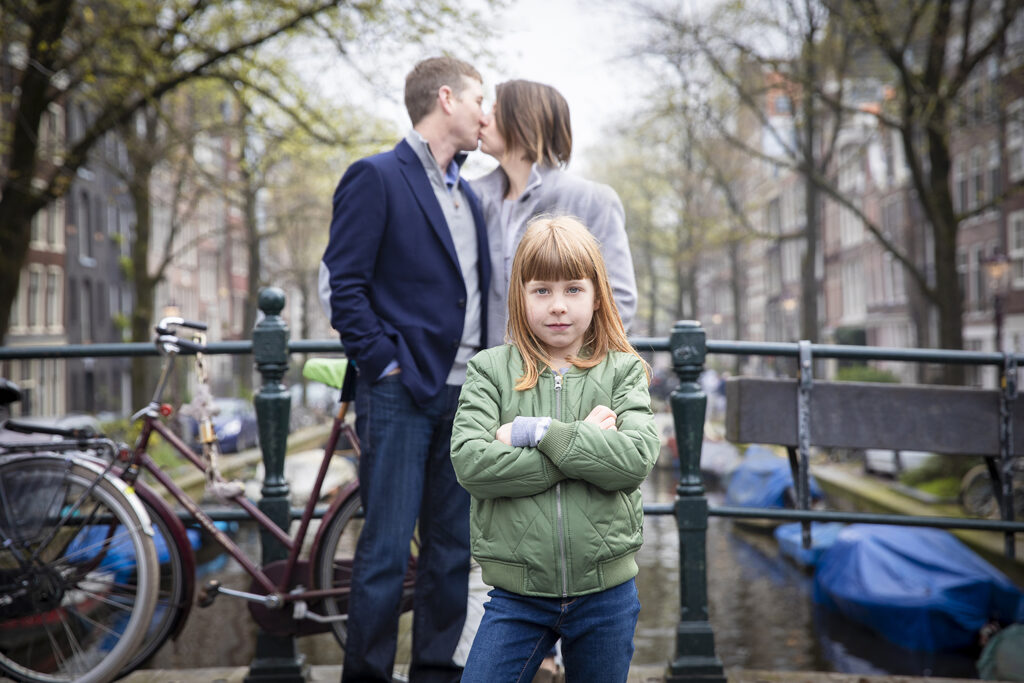 10- Standing in a diagonal line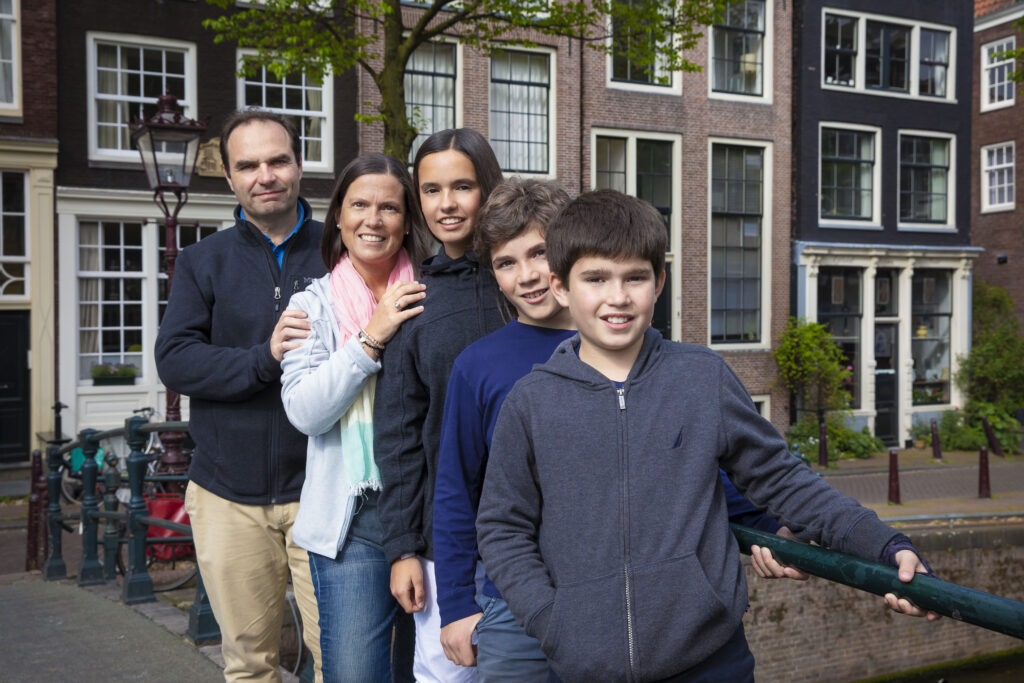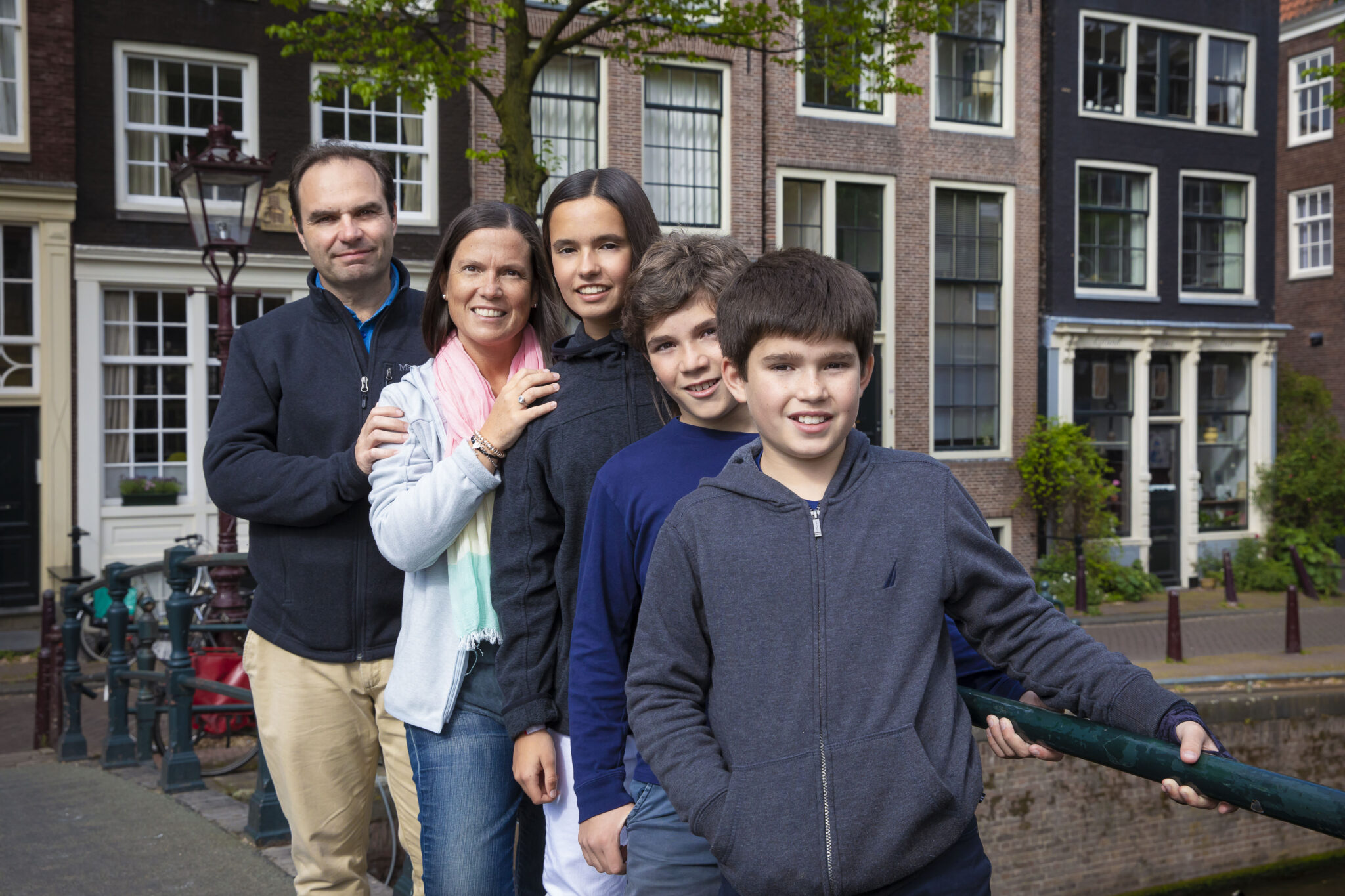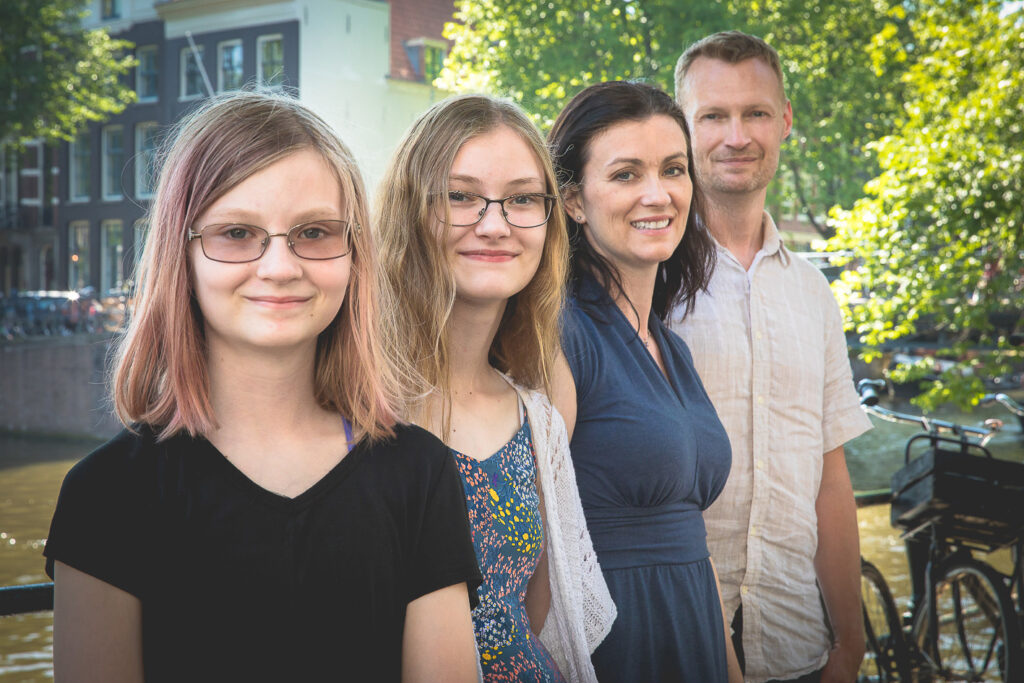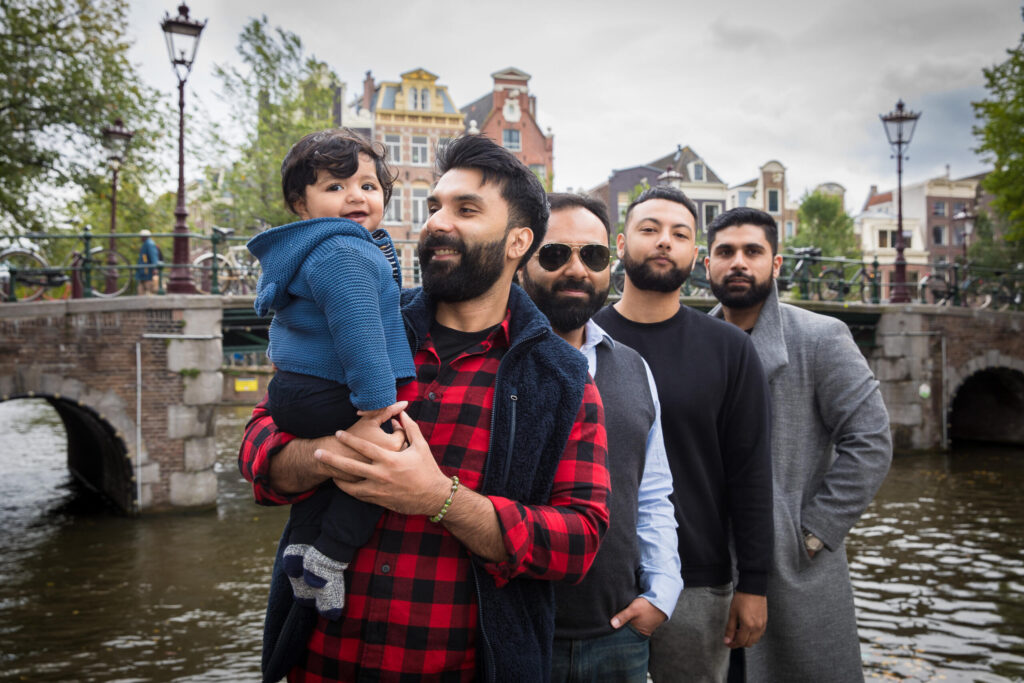 Here you can also find information about Amsterdam hotspots and a few tips to prepare your photo session and capture your best memories!
And last but not least, if you wish to plan a family photo session and have any questions, do not hesitate to reach out to me!