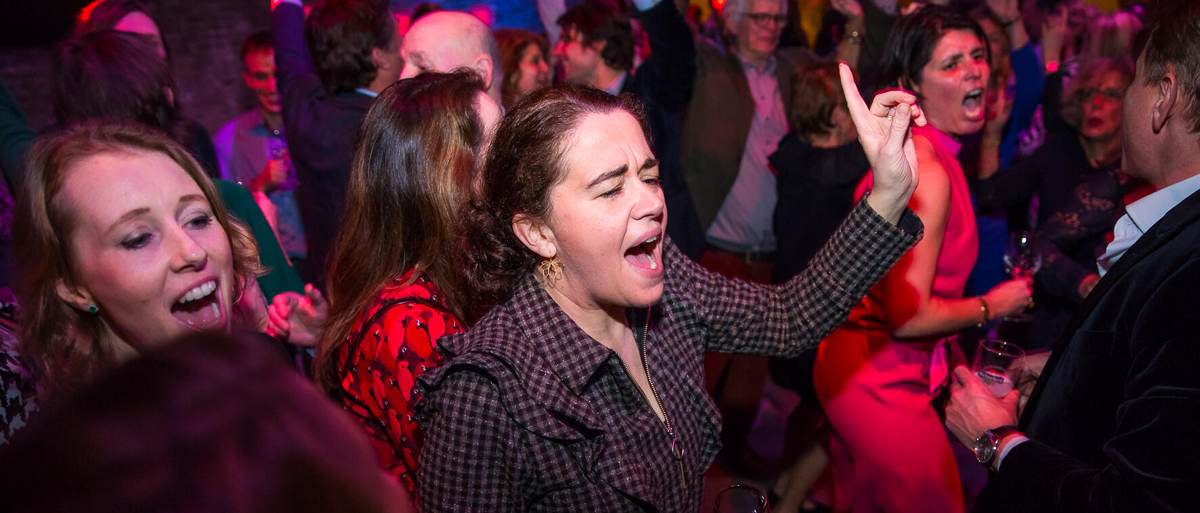 Parties are an ideal time when your family and/or your friends are all gathered and having fun. If you are a company, a privileged moment where your employees, partners and clients are spending a good time, a moment and an atmosphere that are therefore important to capture with attractive and creative party photos.
Here are some simple tips to help you take memorable party photos for you to share and watch again for many years to come!
1- Prepare your shooting and prepare yourself
If you are not organizing the party yourself, make sure to discuss the details of the party photos with the organizer. Make sure you get a copy of the schedule with the time of the events so that you do not miss any particular key moment.
If possible, visit the venue before the party to scout the location and prepare your required equipment. Also, come in earlier on the day of the party when the setup and decorations are already in place. Not only this will allow you to get ready without extra stress, but it will also allow you to check the location before the guests arrive and make some last important checks. Indeed, appearances can be misleading, and getting images that look natural and spontaneous cannot be improvised. Before the party, have a look around and check the possible interesting angles and the lighting, look for spots where you can benefit from a particular perspective or unique lighting effect.
2- Set the atmosphere
Another advantage of coming earlier is to be able to photograph the location, the setting, the decorations, particularly if there is a dinner so that you can photograph the table setting, still unspoiled before the guests walk in.
If this is a private celebration, a wedding party or a birthday, it is always great to have a picture of that amazing cake before it is gone. If this is a professional party, it may be wise to capture the setting for the record and possible further events as well as any branding for your marketing communication and for your possible partners.

3- Zoom in and out
Alternate larger shots to capture pictures of the atmosphere and the party as a whole, and closer framed shots to snap expressions and emotions. At parties, small groups of people often break out, so it is frequent to get a lot of photos with a small group of people, but also do not hesitate to zoom in and take some isolated portraits. Either posed, some people are frequently happy when the atmosphere is good, and they are well-dressed to stand for the lens, but also spontaneous and candid. I'll discuss the angles and emotions in the following paragraphs!

4- Be candid and focus on the emotions
Also remember to shoot tight! If it is also necessary to take a few wider shots to set the scene, a candid narrow shot with a narrow depth of field will enlighten the expressions and emotions of the participants whilst they are having fun. A good idea is to use a zoom lens to give you additional possibilities, particularly if you are not able to move from one spot to another quickly.
You may say that it is not easy. Well yes, you are right, particularly using a flash, people are aware that there is someone taking pictures, which can modify the way they behave. The secret here is to be patient, let people get used to you being here taking pictures, move around, dive in the crowd, smile, be part of the party and be ready to pull the trigger.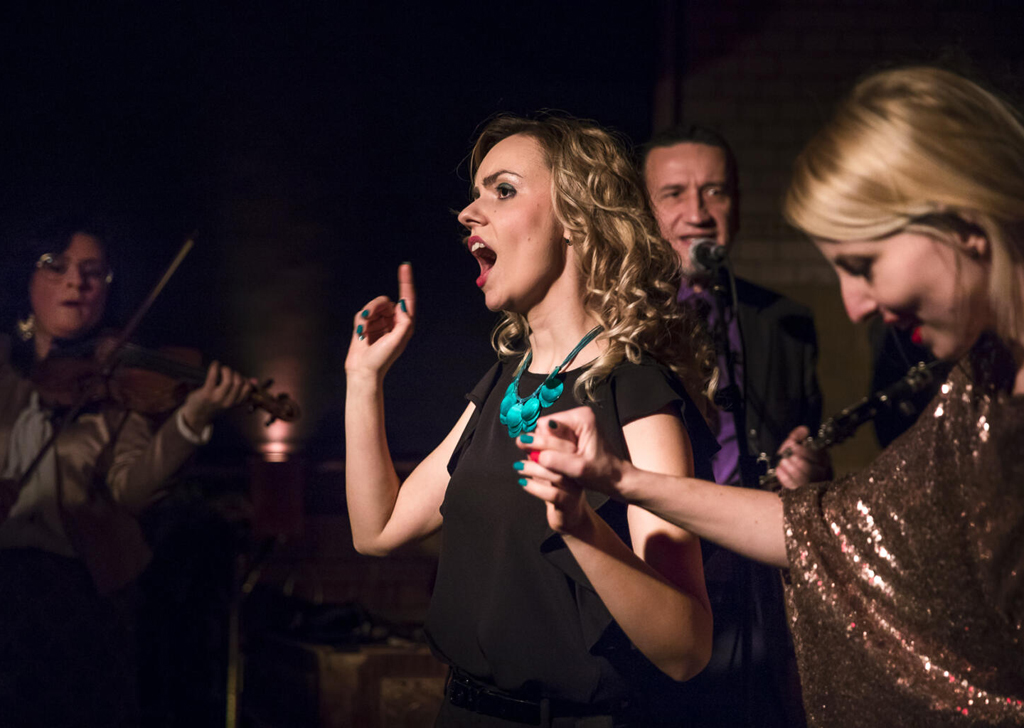 5- Move around and shoot from different angles
Don't hesitate to vary your position and shoot from different angles. This allows you to get a wider set of eventful images with different perspectives. Use higher angles, go up on a chair or stairs for example, or move up to a possible spot where you can shoot from above. Try to take pictures from a lower point of view, at children's eye level, or create an interesting perspective with a canted angle to give extra dynamism to your image.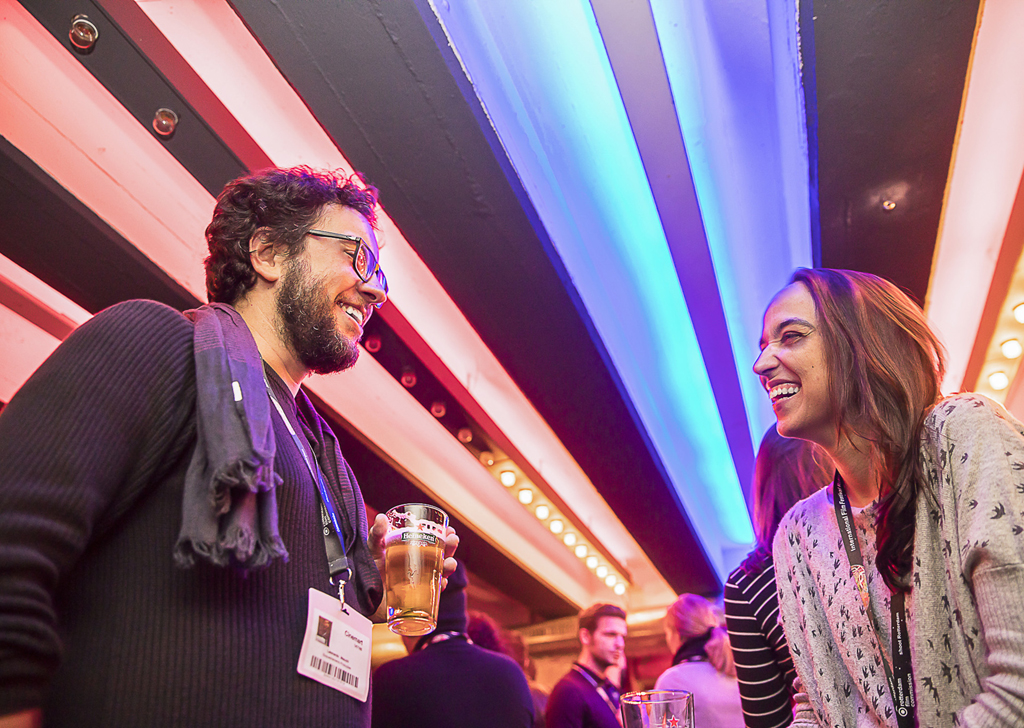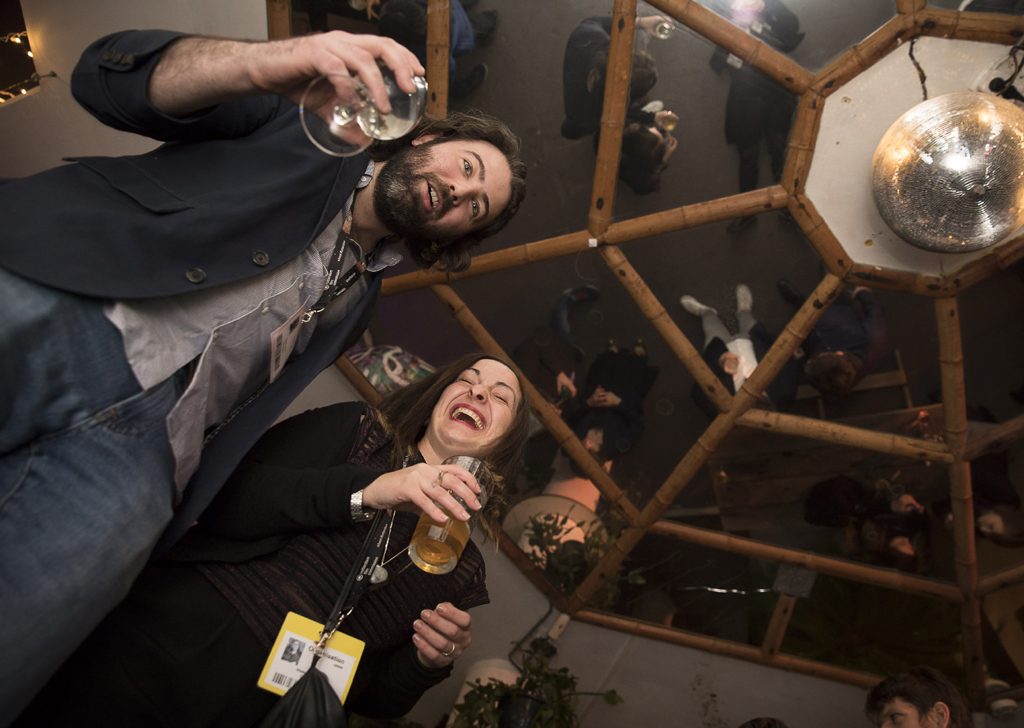 When taking group pictures, you can also shift a bit and take the photo from the side instead of shooting from the usual middle angle or step up on a chair for example to make the pictures more exciting. This is a fast-paced environment, that can be noisy and or lack space, and it is not always easy to direct your group and place them as you wish, so be the one to move around!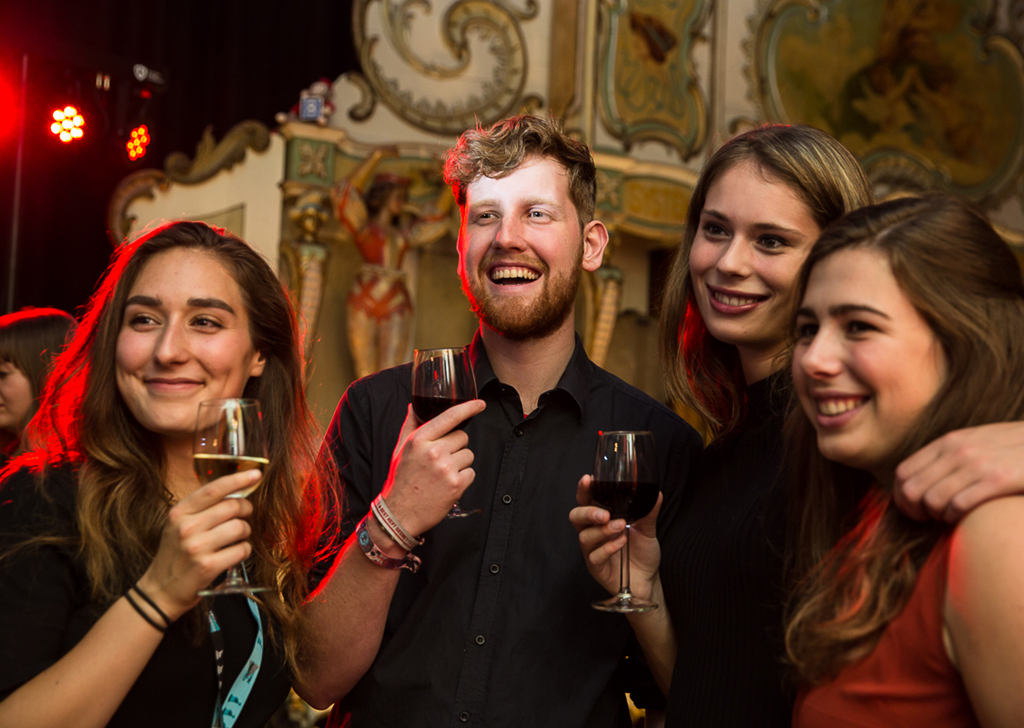 6- Feel the moment and be creative
Stay bold and creative! If preparation is key to avoid missing any key moments, shooting a party cannot be planned entirely like when shooting in a studio. There will be a time when a guest starts a short but impressive magic trick somewhere at the other end of the venue, someone triggers a confetti popper at an unexpected time, people cheering, or there is a sudden admiring glimpse in the eye of a little girl in the audience looking at the bride… You will need to quickly adapt and embrace the unexpected, live the emotions and make them yours. Be spontaneous and creative! And most importantly don't forget to have fun!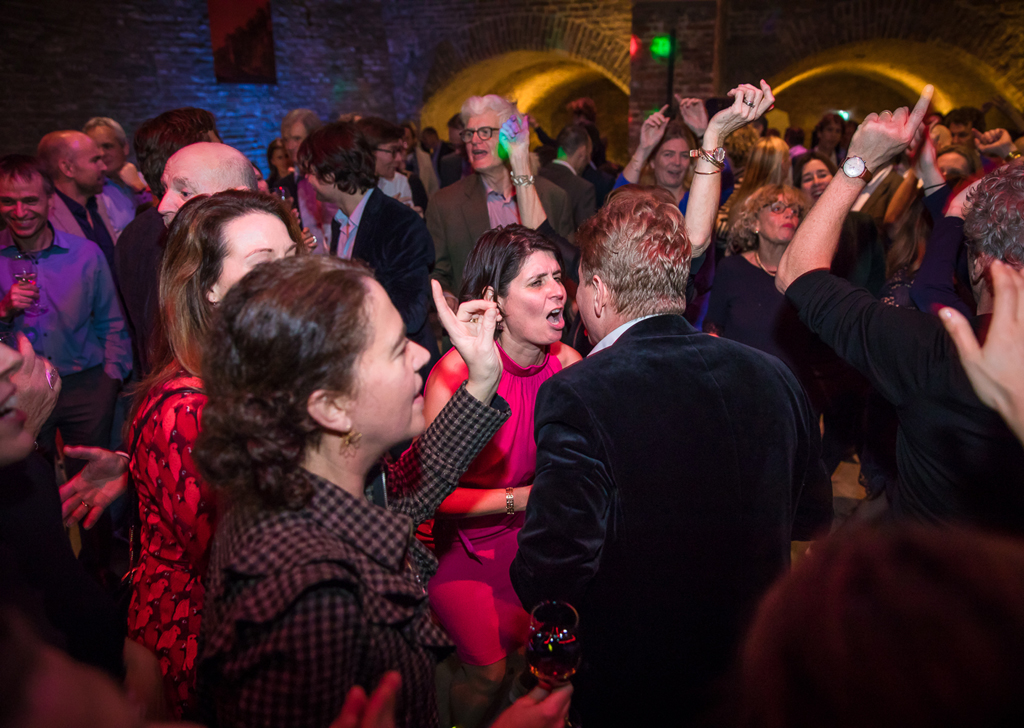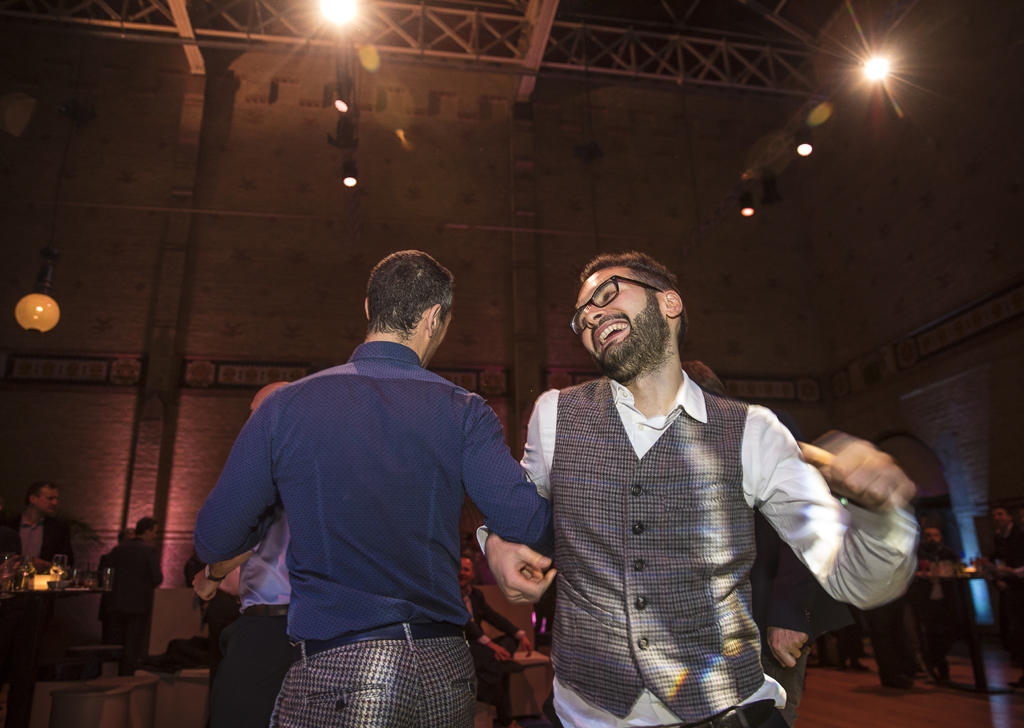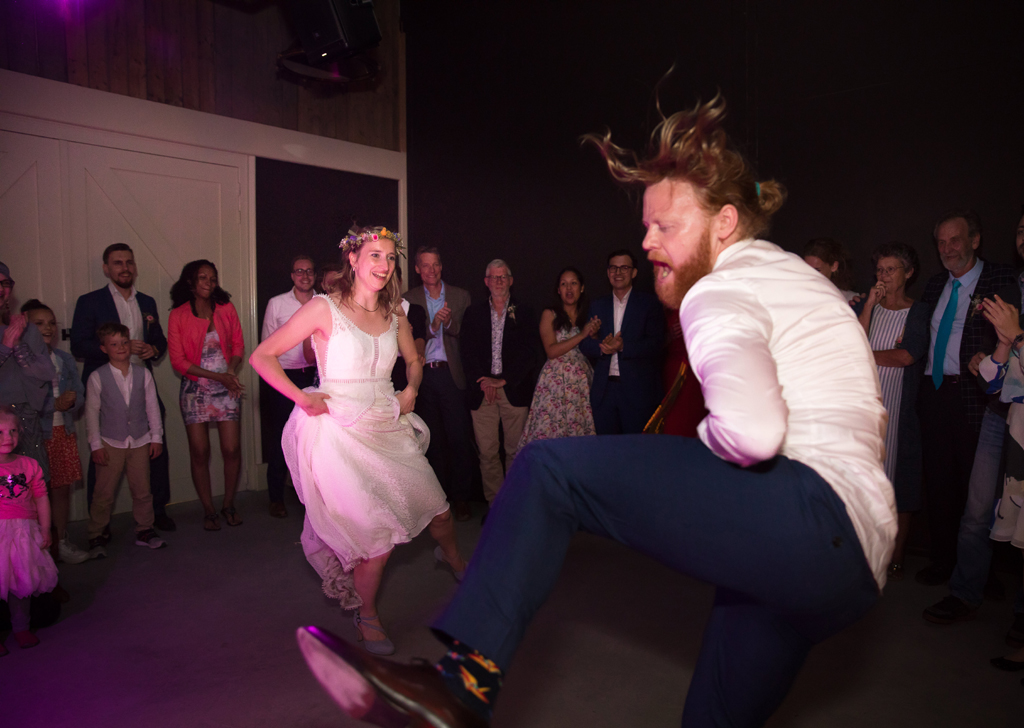 7 – Hire a professional photographer
Hiring someone may seem expensive and it is tempting to save money on such costs but the best way to receive high-quality images and highlight your event is to trust a professional. An event photographer will capture pictures of you and your guests, freeze emotions in time and highlight the spirit of the event.
Photos are a versatile asset and the best durable method to get exposed, share an experience and build your image; in the long run, it is an investment that allows you to save time and avoid hassles. Hiring a professional event photographer will have many benefits, such as profiting from his/her experience, skills, equipment, and dedication.
I would be very happy to help you capture the essence of your festive event with memorable, creative and thoughtful party photos, contact me to discuss your project and your needs!