Why is it a perfect timing to plan an outdoor photo session?
In these times of pandemic, with the anti-Covid measures we need to respect, there are fewer ways than usual to have fun, to escape, and to spend quality time with people we love. While the world is upside down, Mother nature continues with her natural routine. The first rays of sunshine announced the arrival of spring and in times like this everybody needs some positivity. Therefore, we would like to share a great insider tip on how to have some fun and as a bonus, create and preserve unique memories in uncertain times like this. And there is actually one perfectly secure way to do so: an outdoor photo session!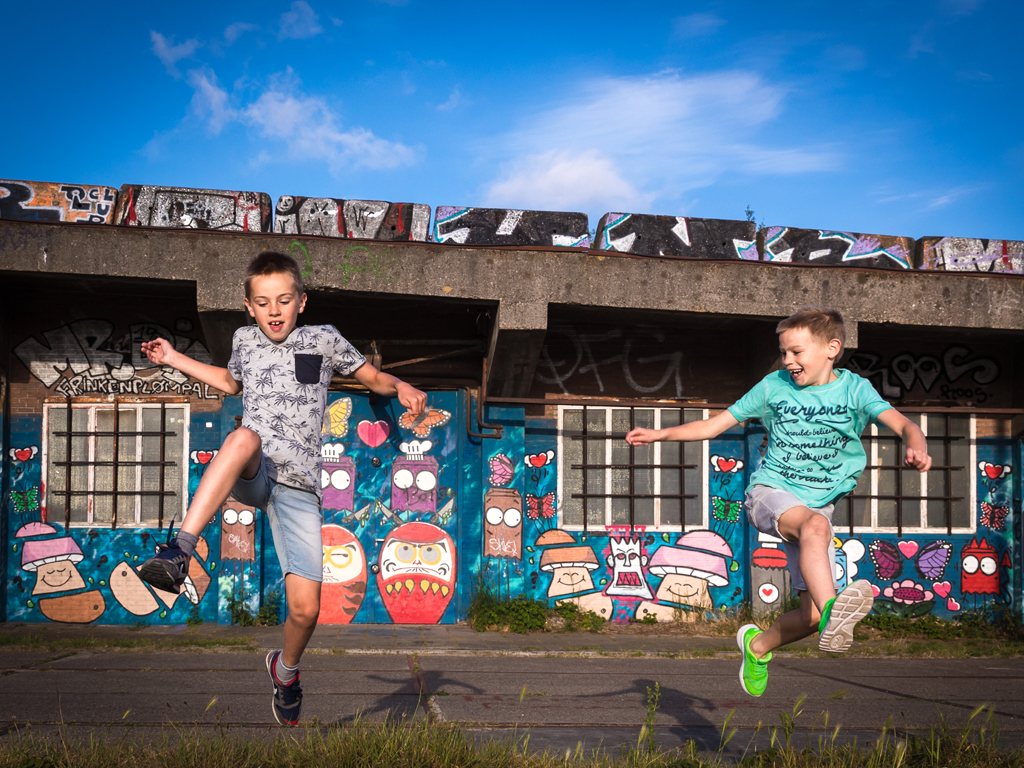 Capture your adventures with an outdoor photoshoot.
Nowadays, one of the preferred ways to get out of our daily routine is to walk around, not necessarily far away from our house, meet some friends in the park, discover an unknown neighbourhood or get some fresh air in nature.
We have developed new ways to travel right from our doorstep, why not turn that little adventure into a memorable fun day?
Whether it is with the family, a romantic escape with your partner, just for fun or a special occasion, to have fun with friends, for a hybrid bachelorette day out, a proposal, a wedding or elopement, a photo session is an ideal and corona-proof way to indulge yourself or a great present to offer, for Easter for example.
What are the best places to plan an outdoor photo session?
The outside world is our playground, the session can take place anywhere in the city, at the beach or in the countryside!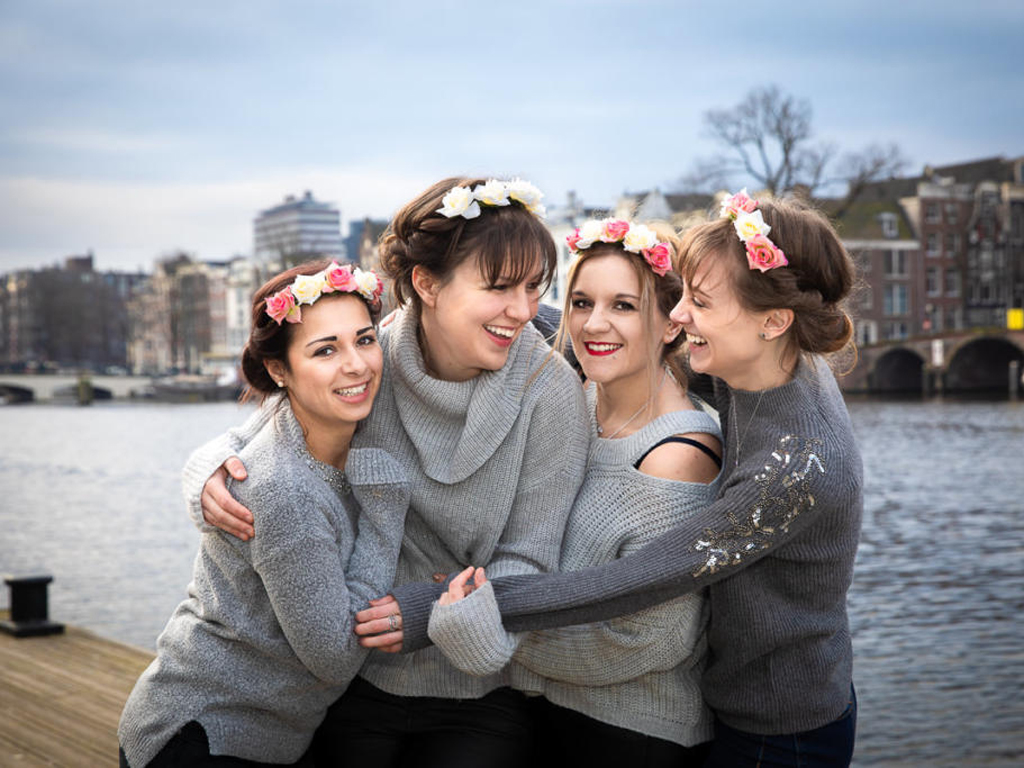 Dutch city centres are also very photogenic with many wonderful backgrounds, but currently empty of the usual crowd.
I have listed a few of my favorite Amsterdam locations here!
There are many wonderful locations in small villages or in nature to walk around and enjoy a photo session.
Think about Muiderslot, Monnickendam, Marken, Zaans Schans or on the beach… so many bucolic escapes at our door steps!
A photo session is an ideal activity to combine with a day out!
The advantages of a spring alfresco photoshoot. 
It is a delight to get out in the sun again after long winter months, the leaves are coming back in the trees and the flowers are blooming.
Colors are gently exploding, and whether in nature or in the city, not only does it make a walk outside very pleasant, but it also adds a colorful and fresh touch to your pictures.
The light is also changing, the sun is more generous, the days are getting longer, and warmer, we can finally go out without our fluffy parka!
It is not too cold, not too warm and it can be the opportunity for a little break seating on the grass, for a glass of wine or a picnic after the shooting!
Tips on what to wear for your outdoor photos.
An alfresco photo session is an ideal activity to combine with a day out! You can make it extra outstanding and fun wearing some nice clothes or following a particular theme.
Here are a few useful tips to help you pick an outfit that will enhance your pictures.
The most important is that you be yourself and feel comfortable!
Do you have a certain color that you really love to wear? Wear it!
Do you love dresses? Wear one!
Find something that makes you feel beautiful! If you are comfortable with what you are wearing, it will be visible in your photos.
Being comfortable and confident in what we're wearing can make a huge difference in how we feel and how relaxed we are in front of the camera.
The key to successful photos is to coordinate your clothes and accessories, rather than everyone wearing the same outfit.
Play with color tones, with materials and with patterns (flowers, special print, text for a special occasion, for a birthday, a bachelor or bachelorette day out for example).
Choose colors that look nice together, but don't fall into the trap that you all need to be wearing the exact same clothes. Your photos will be far more interesting with some variation!
Determine a color scheme; by picking tones that complement each other, the images will indeed have a more harmonious and natural look.
To do so you can select two main colors and then add softer tones to accentuate and complete your color palette. Each family member can then choose cloth items that include these color tones.
Also avoid too vivid/flashy colors as well as entirely white clothes items, as they often do not give a nice render.
To reach a cohesive look, it is recommended to have at least three colors in your palette. Adding in a couple of patterns looks nice too, for example, add in a solid shirt for one person, maybe some stripes, or a flower pattern for another which can be repeated on a piece of accessory.
Take the session location into consideration
Another helpful point to consider when choosing your outfits is the location of your photoshoot.
Will it be in a park with a lot of shades of green, in the old city center of Amsterdam with a lot of brown and orange tones, in an urban modern neighborhood with a lot of vibrant graffiti's, on the beach where there are plenty of neutral tones?
Pick a color scheme that will complement the background and not be discordant with the surrounding colors, but be careful not to fade in.
But most importantly, already have some fun styling your outfit and let your personality shine!
Pick out accessories to finish off your look and add style and texture to your pictures
Adding accessories to your individual outfits, will bring variety to your shots but also strengthen the united and harmonious aspect of the images. This can really make your photos "YOU" and looks fantastic in photos! Consider accessories such as a scarf, a vest, a belt, a jacket, a hat, suspenders, a headband, etc.
Accessories are the perfect way to give a finishing touch to your look, and they can really set your photos apart. For example, if a person is wearing a blue and white tartan shirt, adding a scarf with the same pattern to another family member's outfit will create a more cohesive feeling!
You will also find further useful tips about the preparation of your family photoshoot here or your couple photo session there!
Are you thinking of planning a photo session in Amsterdam or around?
Don't hesitate to contact me to discuss your wishes and plans for an outdoor portrait session!