Capturing the essence of the most influential tech event in the world
CES Unveiled is a series of events produced by the Consumer Technology Association (CTA) ®, the main event is held annually in Las Vegas. But the key players in the tech field were also able to benefit from a European gathering. The last editions of CES Unveiled having also made a stop in Amsterdam, at the Beurs van Berlage and in Paris at Palais Brongniart.
These annual events provide a platform where the key players in the technology industry. From start-ups to the world's biggest brands, as well as media and governmental representatives. Are discussing the latest technological trends, a platform where they can shape the future, present their innovations, do business, meet new partners and where the most industrious and passionate innovators hit the stage.
For the organizers as well as the partners, it is therefore essential to have dynamic visuals to share with the media. They can use it for their social media or marketing communication. Also for their future events. Professional Event photography is the best way to answer that need in the most efficient way.
1- The setup
Those photos taken before guests arrive, without any or many visitors yet,  may seem empty and unnecessary, however, they are actually frequently needed as a base for the organization of future events but also as banners or illustrations for brochures.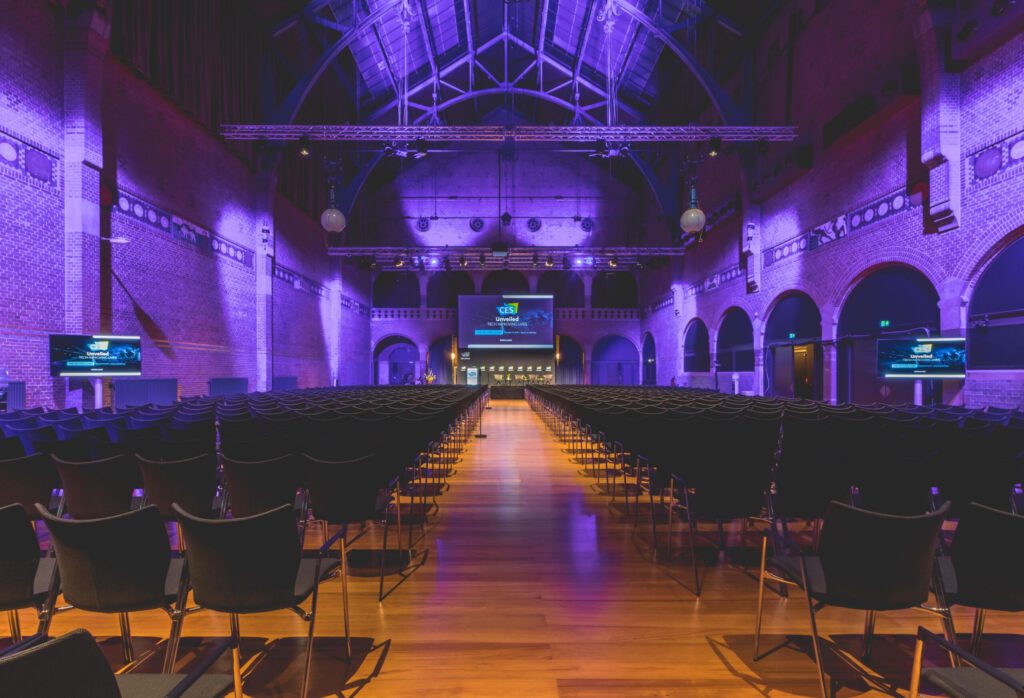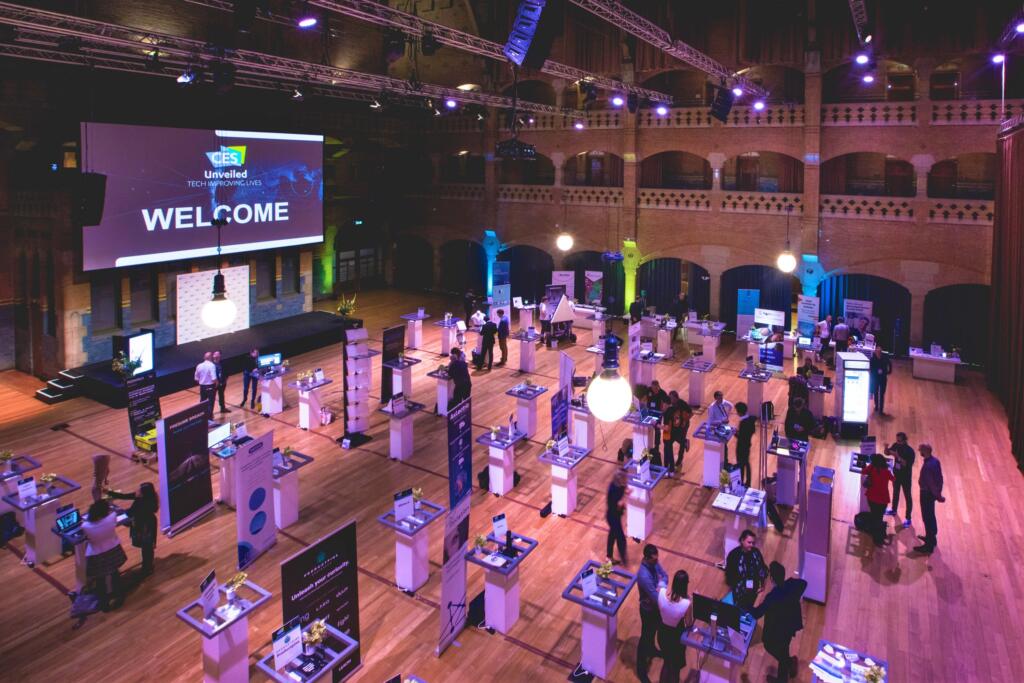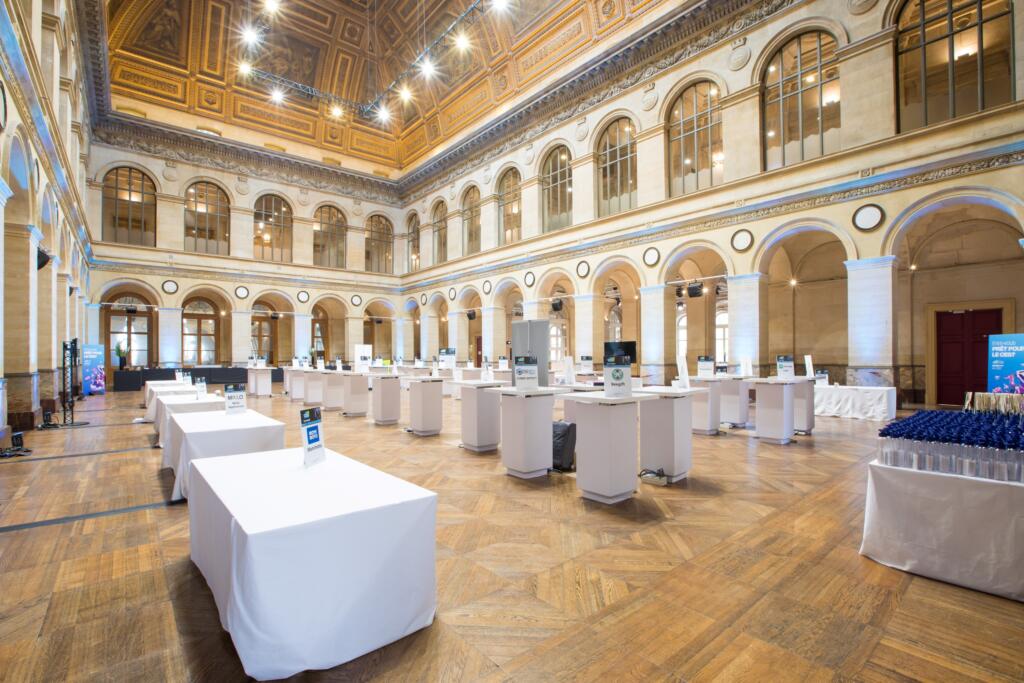 2- The general atmosphere, generic photos of the venue
Those images can be very useful for generic illustration, for example as a banner for an article, as well as for marketing communication.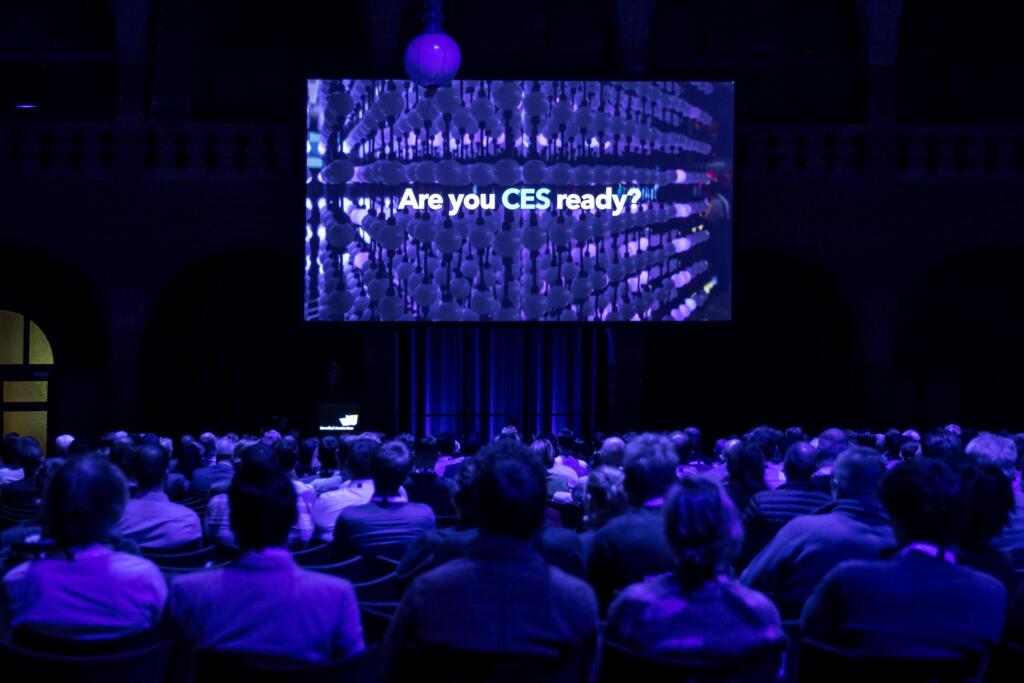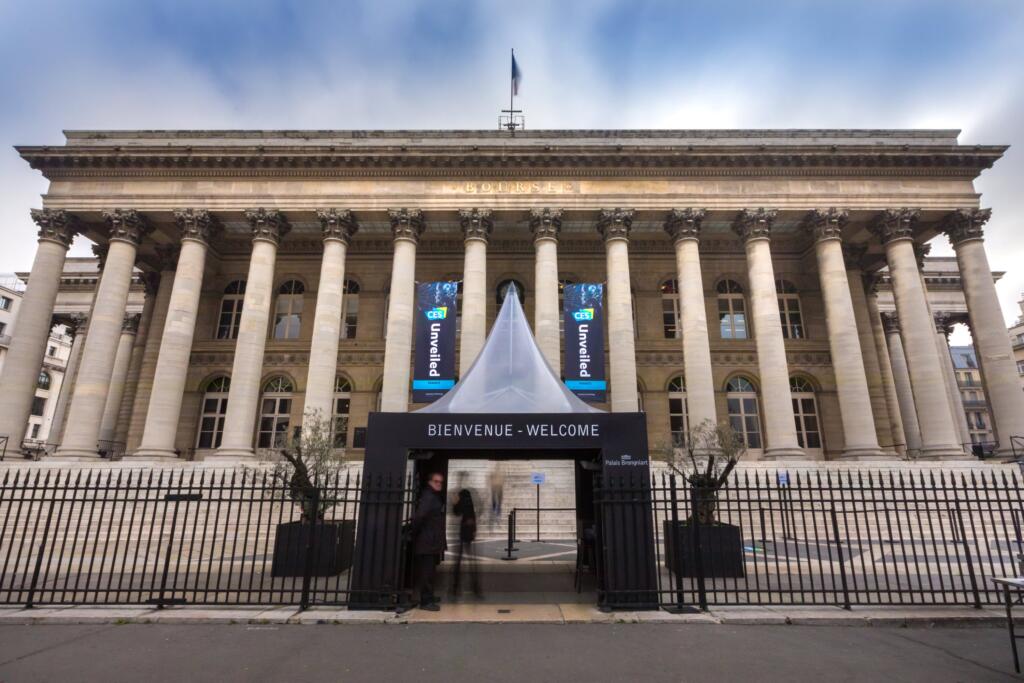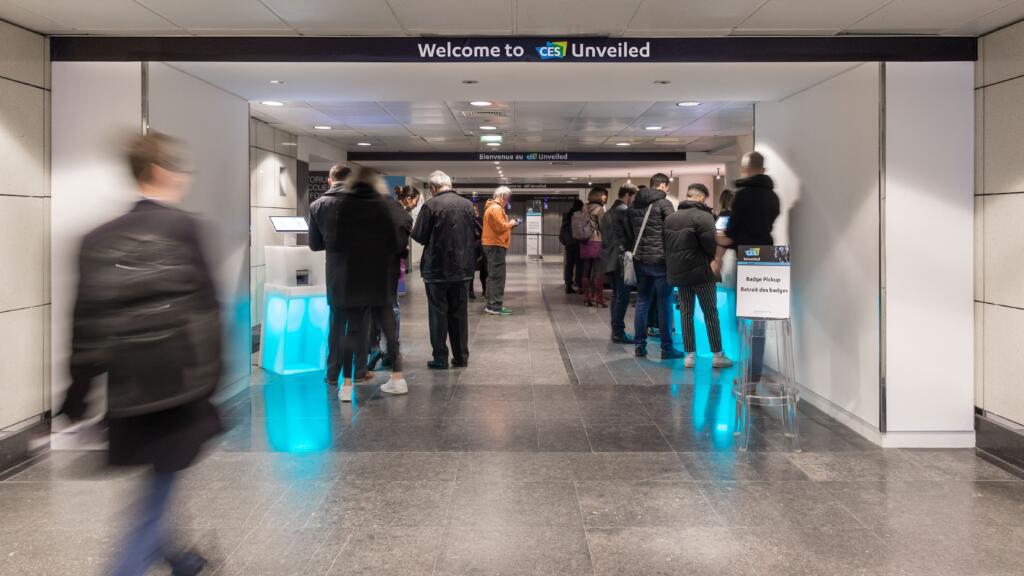 3- Zoom on details
Same as the general atmosphere images, those visuals can be ideal either as a general preview, on a brochure for example, or for a specific illustration of a feature in particular or branded merchandise.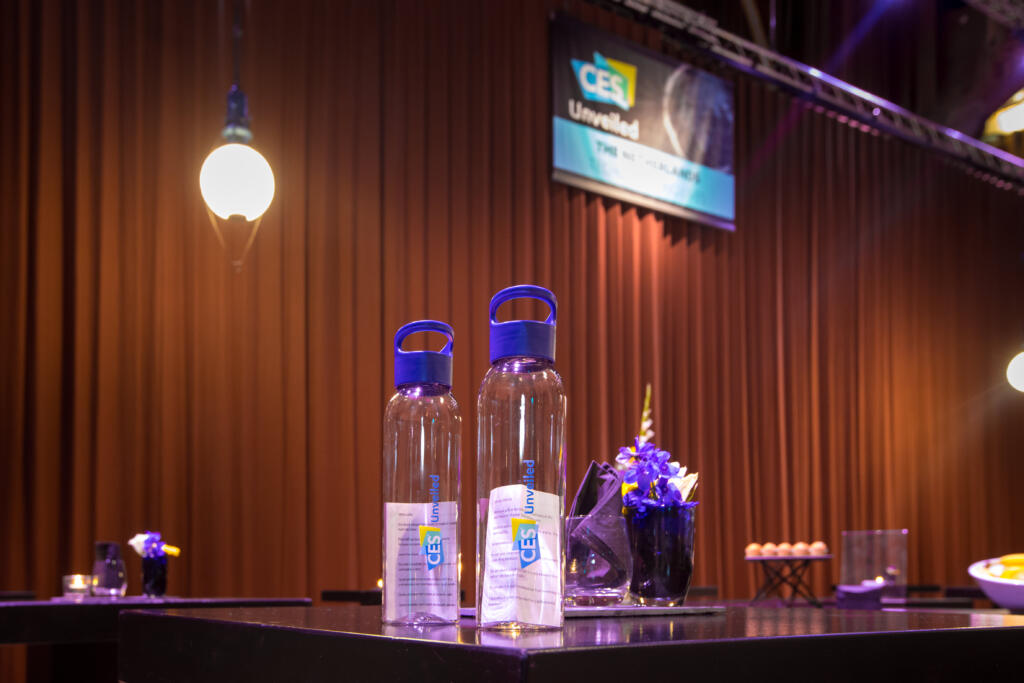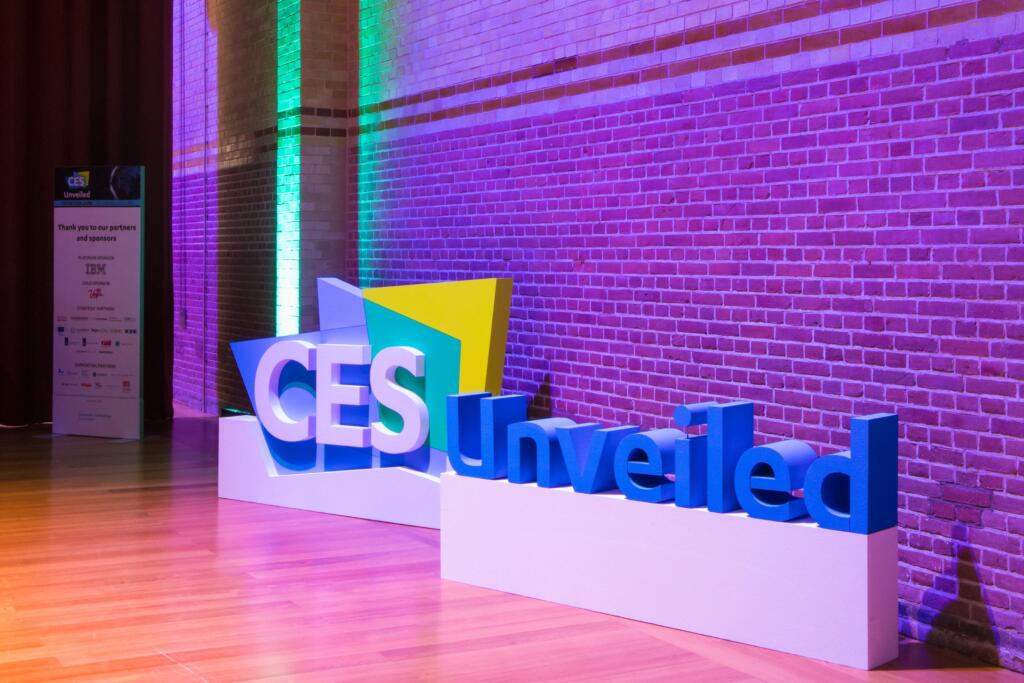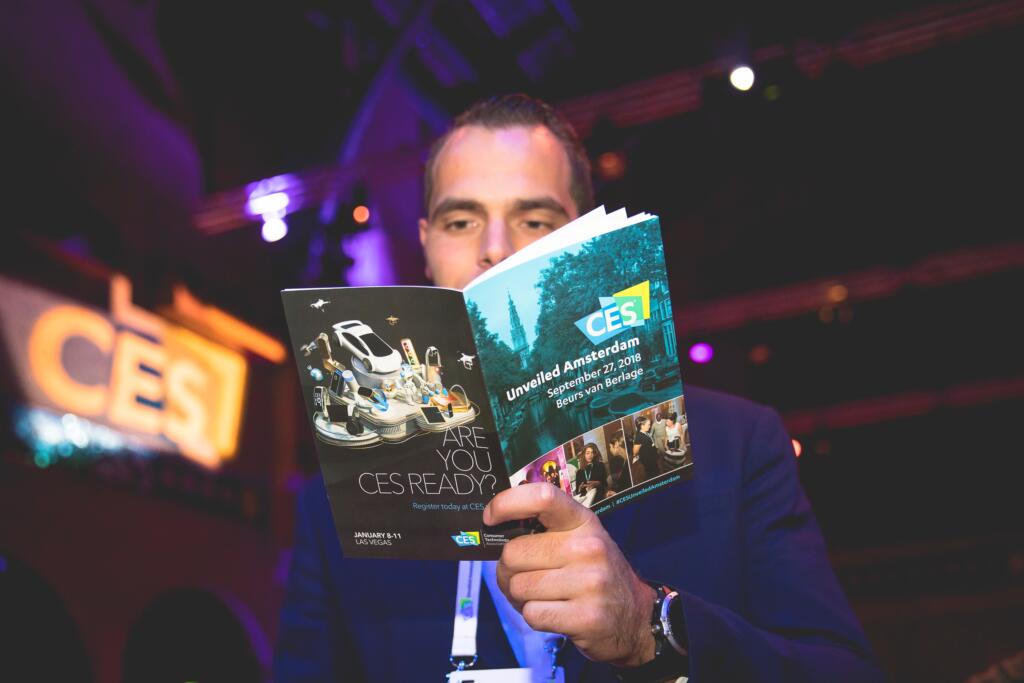 4- Official presentations, roundtables, and panel discussions
Those images are one of the most important of course, as illustrations on different supports, so that the different presentations, keynote speakers, the atmosphere is well represented. An even balance between larger views and zoom on the speaker or panel group as well as views from and of the audience is always recommended!
5- Official group photos
During an event, important speakers, visitors, or officials are attending the different presentations and discussions. It offers a perfect occasion to capture official group photos for press releases and for posterity!
6- Interactions between attendees, doing business
An event photographer must have eyes on everything! Some important and valuable visuals are captions of interactions between attendees, happy guests, and passionate professionals to showcase the success of the event and attract more partners and visitors.

7 – Zoom on the technologies and the innovations
CES Unveiled is THE leading event for tech trends and proving ground for breakthrough innovations. Images to showcase innovative creations are key!
Photos are a versatile asset and the best durable method to get exposed, share an experience and build your image; in the long run, it is an investment that allows you to save time and avoid hassles. Hiring a professional event photographer will have many benefits, such as profiting from his/her experience, skills, equipment, and dedication.
I would be very happy to help you capture the essence of your event with memorable, creative and thoughtful photos, contact me to discuss your project and your needs!